GeckoEye: a security camera puck powered by the sun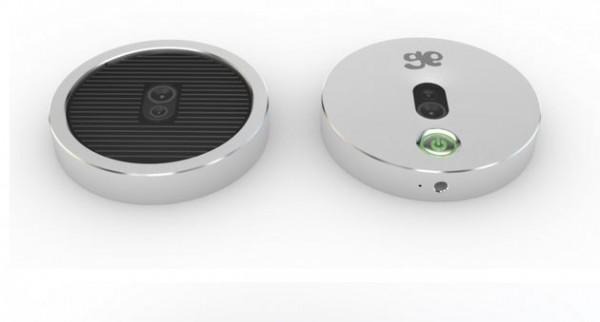 Security cameras serve an obvious purpose: to keep an eye on your possessions in case something happens to them. As technology morphs, these cameras have become smaller and more useful. One such camera is the GeckoEye, a puck-shaped camera that can be fit onto any surface, drawing its power from the sun.
The GeckoEye is a round disc measuring in at 45mm, featuring a camera in the middle and an integrated solar panel. The maker says its security camera can be mounted anywhere using sticky tape, and will stay powered on its own via the solar panel.
The unit features 2 high-definition cameras and a motion sensor, storing recorded video to the cloud or internal storage (depending on connectivity). There's a GSM slot, as well. As with other connected cameras, the GeckoEye works in conjunction with its own mobile app.
Users can view video live or watch it later from the archive, as well as receive alerts through email, text messages, or a Facebook message. Using the company's cloud storage service, users get 50GB, with additional costing more.
The project is being funded through Indiegogo — a pledge of $189 USD will get you one camera.
SOURCE: Digital Trends