Gears of War: Ultimate Edition Xbox One bundle unveiled at SDCC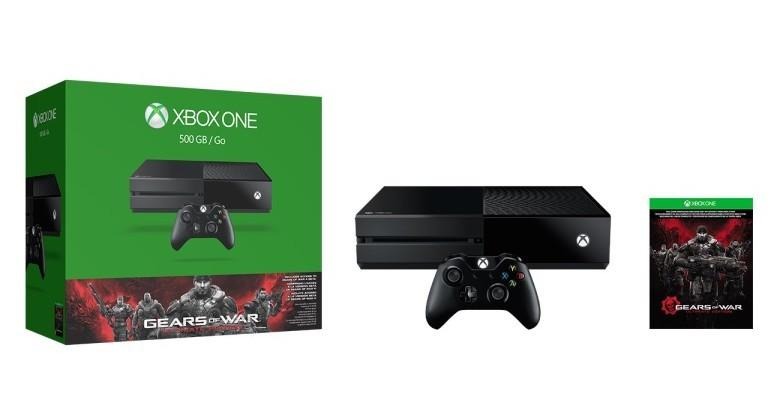 With the San Diego Comic-Con officially underway in, well, San Diego, Microsoft held a panel for the upcoming Gears of War: Ultimate Edition on Xbox One. The big announcement was that a special bundle will be released next month featuring the Xbox One console and a copy of the HD remaster of the original Gears of War. John DiMaggio, the voice actor behind Gears' protagonist Marcus Fenix, was even tapped to host the panel, which also offered an inside look at the game's recreation process.
As for the console bundle, the package is priced at $350 and includes a standard Xbox One system with 500GB of storage in black, a wireless controller, a downloadable copy of Gears of War: Ultimate Edition, a unique multiplayer skin, and access to the multiplayer beta for Gears of War 4 in 2016. It will see release on August 25th, and is available for pre-order from the Microsoft Store website and select retailers.
The Comic-Con panel revealed a new trailer for Gears of War: Ultimate Edition, featuring a behind-the-scenes look at how the original Xbox 360 version was updated with new visuals in 1080p and 60 FPS. The first Gears of War marks an important title in the history of Xbox games, as it became a smash hit when first released in 2007, and was one of the first big franchise exclusives for Microsoft since the Halo series.
Gears fans should be pleased as Ultimate Edition offers more than just pretty graphics. Gameplay improvements from the second and third titles in the series have been worked into the original, along with five new campaign chapters that were never released on the console version. Players will find 19 multiplayer maps with six modes, and remastered 7.1 surround audio to go with the rebuilt cinematic sequences.
SOURCE Xbox Wire