Gears of War 4 Ultimate Edition comes with early access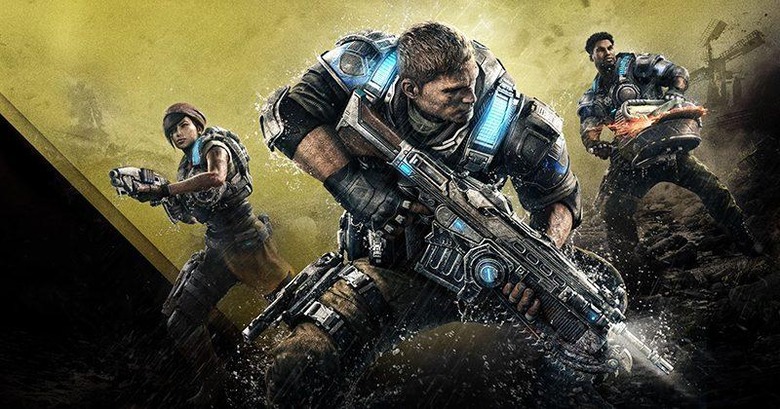 When you're waiting for a new game to come out, sometimes you think that you'll do anything to play it a little early. This is especially true when it's the next installment of a franchise that you've been following for a decade. Well, if you're wishing that you could get your hands on the new Gears of War game a little early, you're in luck. As long as you're willing to spend a little extra money, that is.
Microsoft is offering a Gears of War 4 Ultimate Edition that you can pre-order on Xbox One. This version of the game includes the game, a Vintage Del skin, and the Season Pass, all bundled together. While we don't know the price of buying the Season Pass by itself, a $40 premium sounds about right, as far as other games have gone.
The Season Pass will net you a total of 24 additional maps (two per month, for 12 months), as well as a number of digital items, such as skins, emblems, and Gear Packs (which unlock even more skins). But there's one more thing that you'll get, should you spend the extra money up-front to get the bundle.
Should you buy the Ultimate Edition, Microsoft is going to give you early access to the game. While the general public will be playing on October 11, UE owners will be able to start on October 7. That's a full 4 days early, for basically just buying the Season Pass up-front.
VIA: Polygon