Gauntlet makes its way to the DS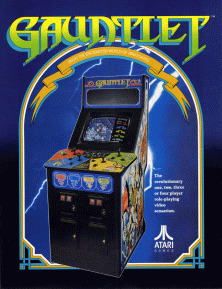 We already know that we have one remake of a classic title set to hit the DS this summer, but Eidos has surprised us with a different remake. The classic arcade title Gauntlet should certainly spice up the hot months.
This won't just be a simple remake, as they are adding in some awesome extra features. You'll have both competitive and co-operative online play as well as a story mode which covers 40 maps in three different realms. You'll also have Death Matches, Team Death Matches and Treasure Hoarding for ranked multiplayer fun.
The icing on the cake will be the VoIP chat which will keep you in touch with your friends as you make your way through the game. Look for it sometime in the Summer of this year.
[via Gamasutra]