Gateway Bronco lands Ford license to build brand-new '66 to '77 Broncos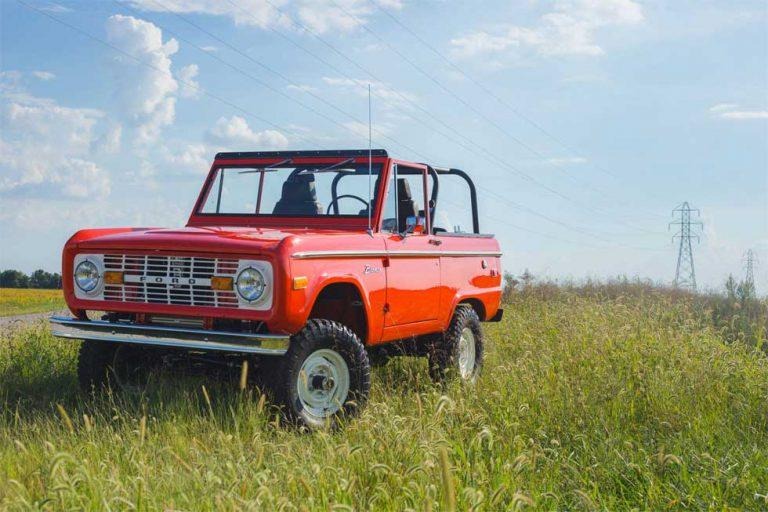 A company called Gateway Bronco has been restoring the first generation Bronco SUVs from Ford for a long time now. The company recently announced that it plans to go beyond restoring original Broncos and will start building brand new, old Broncos under license from Ford. Gateway Bronco will build 1966-1977 Broncos under the Low Volume Manufacturers Act of 2015.
Gateway Bronco says that it will offer three models of the first-gen Bronco ranging in price from $120,000 to $180,000. All of the vehicles it builds will have a bumper-to-bumper warranty and "strict quality standards." Gateway Bronco promises that it protects each of the vehicles from rust and deterioration using proprietary solutions.
The vehicles utilize modern chassis components and Gateway's tuning know-how to make the vehicles ride smoother and more comfortably on the road. Gateway can build between two and four vehicles per month, and all of them meet Certified Reconditioned Vehicle standards set by Ford.
These new, old Bronco vehicles won't rely on old engine tech; two engine options are offered including the Ford Coyote 5.0L V8 engine found under the hood of the Mustang GT. The other engine option is a fuel injected 347 stroker with a 4-speed auto or 5-speed manual. The 347 stroker is the version that sells for $120,000.
The Coyote Edition gets the 2018 5.0L V8 and either a 4-speed auto or 5-speed manual and sells for $150,000. The high-end model is the Modern Day Warrior at $180,000 with a 6-speed Raptor transmission, 2018 Coyote V8, genuine Porsche leather interior and lots more.