GAssist app gives Galaxy Watches a taste of Google Assistant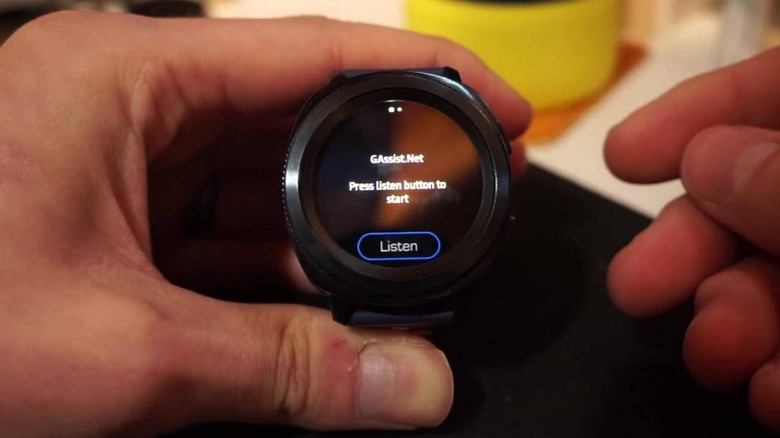 It's arguable that Samsung's smartwatches may have an edge over Wear OS devices but there is one thing that Google's platform naturally does better. It does come with better integration with Google Assistant, which is normal considering who develops both software. Owners of Galaxy Watch models can request all they want but they're pretty out of luck. Fortunately, some developers have taken it upon themselves to do the work, like this GAssist app that unofficially brings Google Assistant to these Tizen-based smartwatches.
Samsung naturally wants to push its own Bixby assistant to its users but, hard as it tries, it still falls short of Google Assistant or even Amazon Alexa. Despite owning SmartThings, Samsung's ecosystem doesn't have the same integrations with smart devices, apps, and Internet services.
There is no shortage of attempts to bring Google Assistant to Galaxy Watches but few of those are easy to install. Some don't even work reliably. XDA Senior Member Cybernetic87 got tired and made his own. Fortunately, the result is something rather easy to follow and usable.
There are a few caveats though. The app is noted to be a bit slow to start up especially on older smartwatches but, once started, responses are fast. There is no visual feedback for commands controlling smart home products. They do still work, you just won't see the proper response on your wrist.
The biggest catch is that GAssist seems to only work on a few models, specifically the new batch of watches running Tizen 4.0 or higher. That includes the Gear Sport, Galaxy Watch, and Galaxy Watch Active. Unfortunately for Gear S3, it's a hit or miss thing.