GasCase will surely get you a closer look by TSA at the airport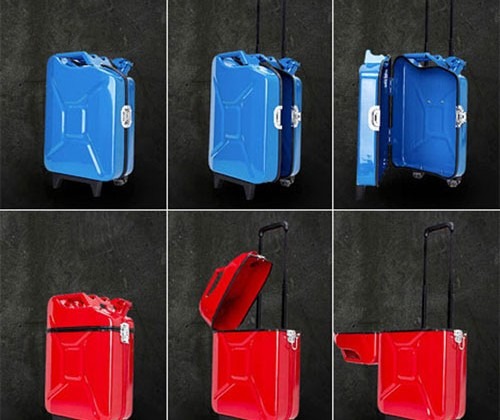 Most suitcases are pretty much the same with square designs and not much in the way of style. If you want to be different and travel a lot, you might like the GasCase that appears to be sized for carry-on use on commercial flights.
I'm not sure I would want to be the person trying to make it through airport security pulling what appears to be a 20 gallon can of gasoline through the airport. I am betting you will be sure to get one of those fancy new full body scans while the security officers go through your bag with interest.
The case can be had in versions with a top that flips up or in a side opening traditional design. Apparently, the things are made of out steel so they are bound to be too heavy to get on a plane without paying extra. The bags are available for about $137 in Europe.