Garmin Zumo 390LM GPS For Motorcyclists Debuts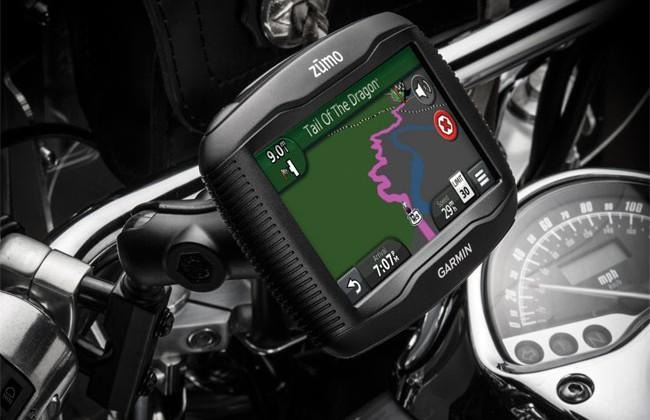 GPS devices designed to be used in cars are often not up to the task of navigating for motorcyclists. A GPS device for motorcyclists requires a rugged design that is weatherproof and sunlight readable. Many motorcyclists also wear gloves all the time meaning touchscreens need to be usable without having to take gloves off. Garmin has unveiled a new device aimed specifically at the motorcycle rider called the zumo 390LM.
The device has integrated Bluetooth technology allowing it to be paired with a Bluetooth headset or helmet for calls without removing hands from the bars. The device also allows motorcyclists to use the screen wearing gloves and call points of interest using the Bluetooth interface.
The 390LM is also able to transmit voice guided navigation directions to headsets or Bluetooth helmets including speaking out street names and navigation commands. One interesting feature of the device is that is compatible with new integrated Tire Pressure Monitor Sensors allowing the monitoring of up to four tires in any configuration.
A TPMS sensor is required on each tire. The GPS also has a Service History Log to allow writers to record mileage, date, and to maintenance performed on their bike. The device comes with lifetime map updates the North American and European versions available. It features a speed limit indicator, exit services showing gas stations, locations of food and lodging, ATMs, and more. The device also features a TracBack feature allowing you to find your way home no matter where you end up. The device is available right now for $699.99.
SOURCE: Garmin