Garmin Vivoactive 3 leak shows a more familiar round face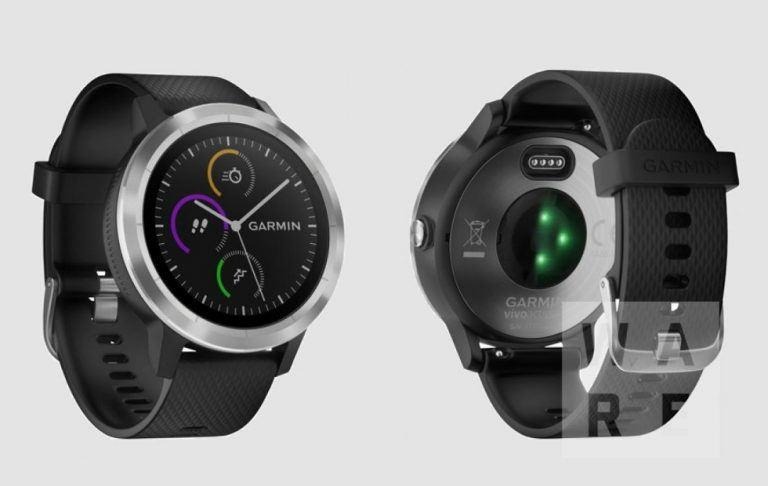 While Fitbit is still taking its sweet time at releasing a smartwatch that would, in theory, save it from becoming a has-been in the wearables market, its rivals are taking advantage of its silence to grab a piece of the pie in the meantime. First it was Apple that overtook it as being the number one wearable seller, only to have Xiaomi overtake both of them. While quite far from climbing to the top, Garmin is planning to come out with a new Vivoactive 3 that, while not exactly a smartwatch, looks and acts the part.
The Vivoactive 3 definitely doesn't look like a fitness tracker. Then again, the Vivoactive HR, which preceded it and which was actually the 2nd gen Vivoactive (there is no Vivoactive 2) already didn't look like a conventional fitness tracker. It looked confused, to put it mildly, a cross between the aesthetics of a tracker and the bulk, but not the design, of a smartwatch.
The Vivoactive 3 is a bit less confused about it personality. Or at least it looks like it's less confused. It looks more like a sportswatch, save for the fact that its face is purely digital, no analog hands in sight. It might not exactly have what it takes to be a full smartwatch, though. It is pretty much still just a fitness tracker, just with enough smarts to let you handle notifications and even reply to messages. The latter is something to look out for, since there have been very few successful attempts at making replying via smartwatches easy.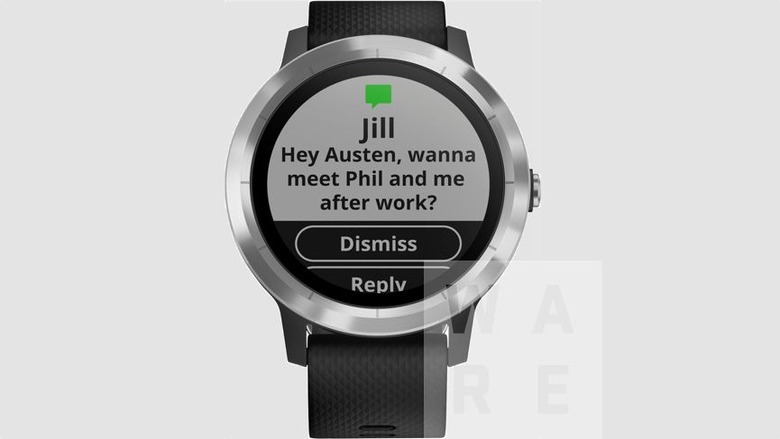 In terms of hardware, it doesn't seem that Garmin will stray that far from a conventional fitness-centric smartwatch either, with the usual rubber silicon strap flanking an otherwise classic-looking, but thick, body. Underneath that is the usual heart rate sensor that is a staple for any self-respecting fitness tracker. Unseen but expected, or wished for at least, is an altimeter that will help uses count steps taken up stairs in addition to the usual walk.
Of course, all of these are based on leaked photos that may or may not come to pass. It's not that far off, however, for Garmin to finally give its near-smartwatch Vivoactive line a much-needed makeover. As to when that will happen, it seems that Garmin is aiming for a holiday launch, which still gives Fitbit around three months to steal the spotlight before Garmin steals it.
VIA: Wearable