Garmin unveils new Forerunner 110 GPS for runners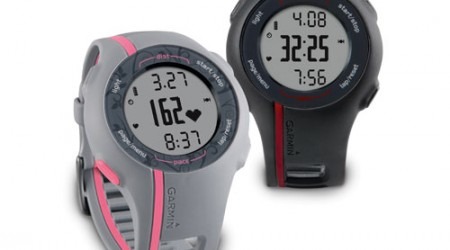 Garmin has GPS devices for just about every need from boating to driving, walking and running. Garmin has unveiled its latest GPS device for runners called the Forerunner 110. The new 110 was unveiled to get ready for major marathons according to Garmin.
The device is an entry level GPS-enabled watch with a heart rate monitor built-in that requires an accessory that can be had bundled with the watch or not bundled with it. The device uses a SiRFstarIV GPS receiver and uses Garmin HotFix tech for accurate reception.
The 110 can store up to 200 hours of history so runners can see their totals without uploading to Garmin Connect to do so. The 110 is also water resistant and is slimmer than any other GPS fitness watch on the market.