Garmin releases gallery of nüvifone screenshots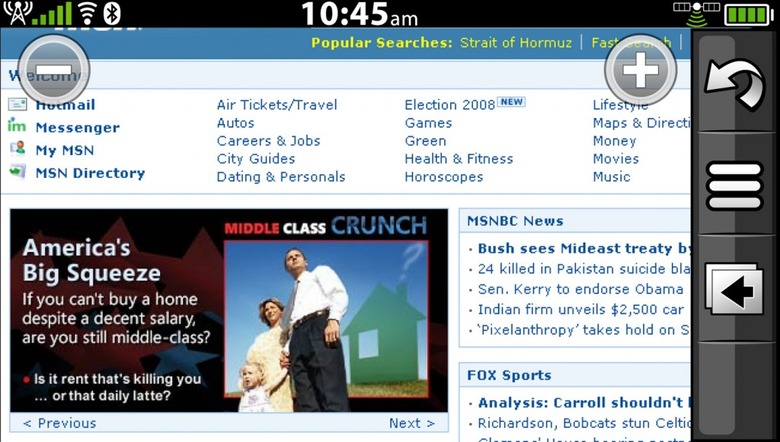 Garmin has been nothing but a tease when posting all of these Nuvifone gallery pictures. Though these photos are not actual pictures of the handset, they give you a bit clearer picture of what it will be like in hand. The most exciting pictures we came across are the screenshots of various features.
We now can see what the home screen looks like. It will feature three large buttons on the left side taking two thirds of the screen itself. These buttons give users quick Call, Search and Map shortcuts. On the right hand side you conveniently have access to Web Browser, SMS messaging, Email and Tools. When receiving an incoming call users will be greeted by a screen that is all too familiar. The callers name is displayed just above a picture of the caller and there are red and green buttons at the bottom for, you guessed it, answer and ignore.
There is also a very nice Google Local feature that gives you quick search results to food, lodging, shopping and transit. From what we can see, the Garmin Nuvifone's interface will more closely resemble that of their navigations devices than what we commonly see on a mobile phone. The buttons and spacing seems to be laid out to work really well with the touch of a finger.