Garmin outs Forerunner 910XT GPS watch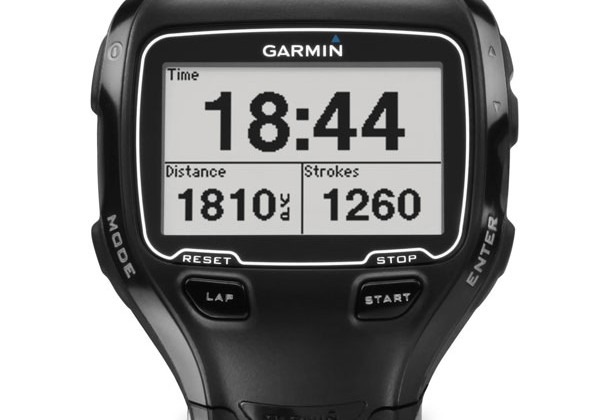 Garmin has unveiled a new watch that is dubbed the ultimate multisport training experience. The watch is the Garmin Forerunner 910XT. The watch is a GPS enabled and can detail swim metrics and tracks distance as well. Other things it tracks include speed/pace, elevation, and heart rate for runners and cyclers. The low profile watch is designed to make getting in and out of wetsuits easier.
The watch is water resistant to 50 meters and is the first multisport watch from Garmin that offers swim metrics like distance, stroke identification, stroke count, and pool length. The watch can also compute the swimmers swolf score, which is a measurement of swim efficiency. The battery on the watch is good for 20 hours of use.
The 910XT also has a virtual Racer mode that allows the user to compare their time against other times. The watch can also be handlebar mounted on a bike. The 910XT has a vibration motor or alerts like heart rate and distance so when audible alerts can't be heard the wearer can feel them. Garmin also included ANT+ support for connecting to wireless sensors. Pricing is unknown at this time.