Garmin nuviCam packs dash cam, GPS in one device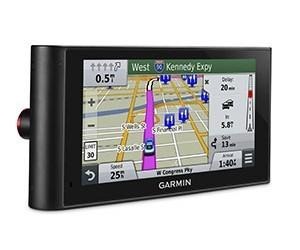 GPS navigation, smartphone mount, dash cam — your car's dash can get cluttered with tech, and quickly. Garmin is hoping to organize your dash a bit, and are introducing a two-in-one GPS navigation unit and dash cam. The nuviCam isn't two separate devices in one housing, though. The dash cam works in unison with your GPS unit, and can log data in the case of an accident. You can also link your smartphone to nuviCam for hands-free calling, and Garmin will keep you from getting sidetracked with their driver awareness features.
Garmin's nuviCam offers a 6-inch screen, and comes with detailed maps of North America built in. You'll also have real-time traffic updates and traffic avoidance software as well — all pretty normal for Garmin.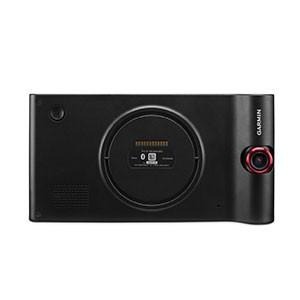 Because you'll also have your smartphone in the car, Garmin also has a free Smartphone Link app that you can download, which feeds you info like where you've parked, and lets you transmit info like desired destinations to your GPS (awesome for getting to Grandma's house).
Dash cams are great for recording your drive, but as standalone units offer little else. With a Garmin nuviCam, you'll get recorded accidents as well as contextual GPS info about where you were when the fender-bender occurred. Garmin's G-sensor also records other data about your collision.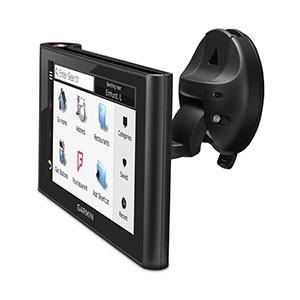 To keep you from smacking into other cars, Garmin also has various warning alarms. Forward collision and lane departure warnings aim to keep you from hitting anyone by following too close or drifting out of the lane you're in.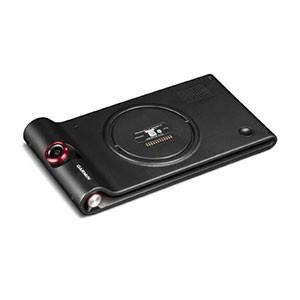 The nuviCam will be ready to ship in 5-8 weeks, and will retail at $399.99 for the North American version.
Source: Garmin