Garmin Monterra outdoor GPS arrives with Android, WiFi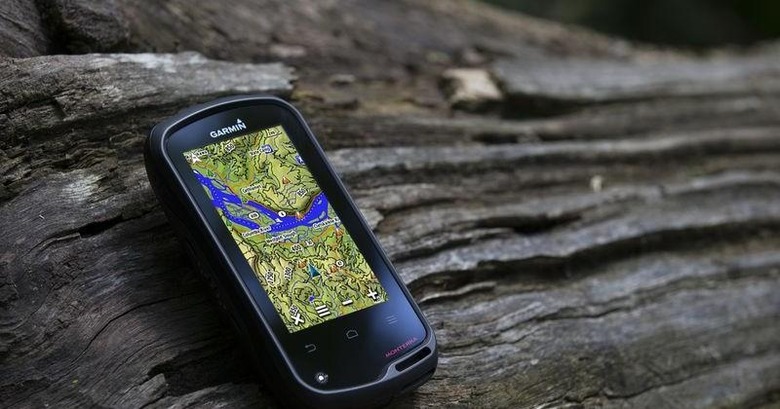 If any kind of hiking or exploring is in your future, Garmin thinks they have a GPS unit for you. The company just announced the Monterra outdoor GPS, which Garmin says is their first WiFi-enabled outdoor handheld GPS running Android. While it looks like a rugged smartphone, it's actually just a touchscreen-enabled rugged GPS device for your outdoor needs.
One of the big features of this new device is the "sunlight-readable" touchscreen that you'll be able to easily see in the bright of day. Not many smartphones can claim such a feature, but seeing as the Monterra is primarily an outdoor device, we're not surprised to see Garmin putting a lot of focus in that area of the device.
The GPS unit comes with a generous 4-inch display with the usual soft buttons toward the bottom, including Back, Home, and Menu. Garmin doesn't say what version of Android we're working with in the GPS device, but we'd be a bit surprised if it ran Jelly Bean. Most likely, we're looking at an Ice Cream Sandwich handheld.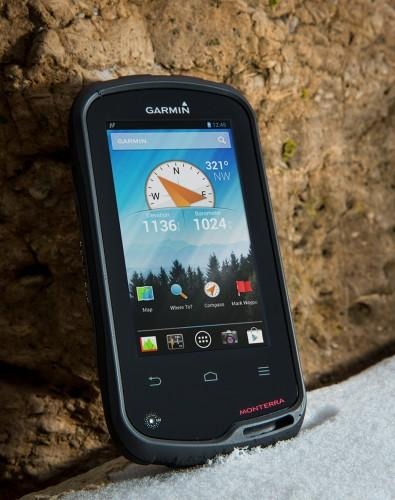 The company is bringing what they're calling 3D MapMerge to the Monterra, which allows users to combine two map elements out of a few options, including TOPO, basemap, or BirdsEye Satellite Imagery, and then you can view this map in 3D. This is certainly a step up from most traditional outdoor GPS units, where you're usually given a small screen with top-down views of maps and simple coordinates.
The device also has WiFi, ANT+, Bluetooth 3.0, and NFC built in. However, no 3G or LTE is in this one, but most likely you won't have service out on the hiking trails anyway, depending on where you're headed. The WiFi is there, though, if you need it while at basecamp. There's also an 8MP camera on the back that records full 1080p HD video.
The Monterra is expected to be available at some point during Q3 2013 at a price of $649.99 (Worldwide with preloaded worldwide basemap), and $699.99 (U.S. with preloaded TOPO U.S. 100K with Navteq roads).
SOURCE: Garmin