Garmin introduces fenix outdoor GPS watch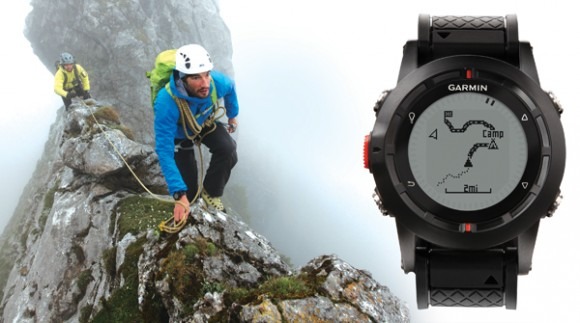 Garmin is expanding its range of watches by introducing its new fenix outdoor watch. As you might expect, it makes full use of GPS in order to help adventures better navigate the great outdoors, and adds some useful functionality in the process. You can record waypoints using the watch, such as landmarks or campsites, and make notes of points along your route using GPS tracklogs.
The watch provides a navigation arrow that will help steer users to destination points, and there's a TracBack function that will help the owner retrace their steps as well. In combination with a desktop application, users can also plan certain routes and trips and share them out to friends and families in the process.
In terms of connectivity, the fenix comes equipped with Bluetooth plus altimeter, barometer, and compass sensors. The altimeter will provide elevation data, the barometer may be used to see any upcoming changes in the weather, and the compass naturally helps the user with their bearing. The fenix can also auto-calibrate using the built in GPS chip, and automatically set the time by determining the location of the watch.
Garmin has made sure the watch is rugged and durable too. There's a "high-strength housing" that will survive shocks and bumps, plus a glass front that will resist scratches. The LCD display is LED backlit, with the watch held together by polyurethane wristbands. Garmin says the watch should be capable of 50 hours of battery life when actively using GPS, and its also waterproof up to 50 meters. The fenix should be on sale sometime this Fall, and cost around $399.99.