Garmin has at least four smartwatches heading to IFA 2019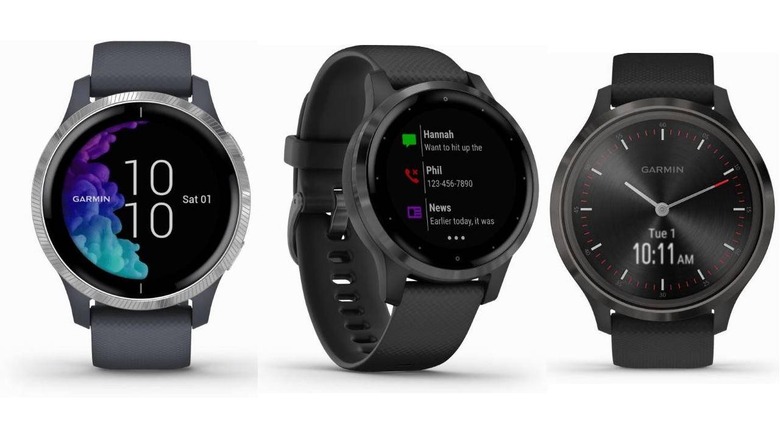 Garmin is no longer just about GPS navigation in cars. It isn't even about golf watches. An almost unlikely player in the wearable market, Garmin has started making smartwatches and fitness wearables to jump on that still unstable industry. Despite the uncertainty and the number of players already in the market, Garmin is showing no hints of slowing down. In fact, it might have as many as six such wearable devices coming next week, and four of them have already been leaked.
Garmin has become a prolific wearable device maker that can rival even the likes of Fossil in number of models. Each year it churns out device after device, casting the net wide to hit as many users and as many use cases as possible. This year will be no different and WinFuture has identified no less than four such new Garmin smartwatches.
You'd be forgiven if you think you're seeing double with the Vivoactive 4 and Vivoactive 4s. The two are nearly identical, differing only in size with the Vivoactive 4s sporting a 40 mm body against the larger 44 mm. Both offer built-in GPS, on par with its "active" name, and supports Spotify and Deezer for music while exercising.
The Garmin Venu is slightly new to our ear. The 43 millimeter smartwatch seems to be the classier version of the Vivoactive pair while still retaining the active features.
Finally, there is the Vivomove 3 Sport and Vivomove 3s which, despite the name, are even classier looking. They ave colored displays that are mounted behind analog hands. Despite the analog look, it still has the modern amenities of activity tracking and a heart rate monitor. These smartwatches are expected to debut at IFA 2019 in September along with others that have not yet been named.