Garmin Forerunner fitness watches get huge refresh: All 5 detailed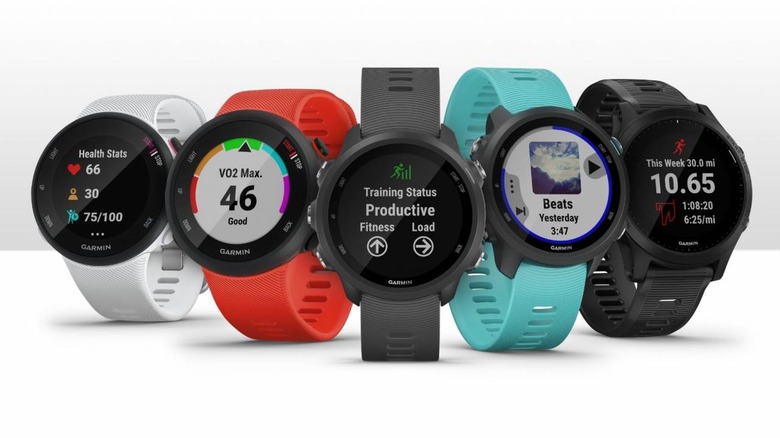 Garmin today refreshed its Forerunner line of fitness tracking smartwatches from top to bottom, launching five new devices in the series at a range of different price points. There seems to be a bit of something for everyone here, whether you're looking for a relatively straightforward device that offers typical fitness tracking capabilities or you're looking for a top-end smartwatch that has a more densely packed feature list.
Forerunner 45 and 45S
Of all the watches Garmin introduced today, the Forerunner 45 and 45S seem like the ones most aimed at mainstream audiences. They're the least expensive of the bunch, and like many fitness trackers, they're designed to be worn 24/7 so they can monitor sleep, steps, distance, and calories burned. They both also offer an energy monitoring feature called Body Battery, which allows users to "focus on their wellness and better plan their day to optimize times for activity and rest."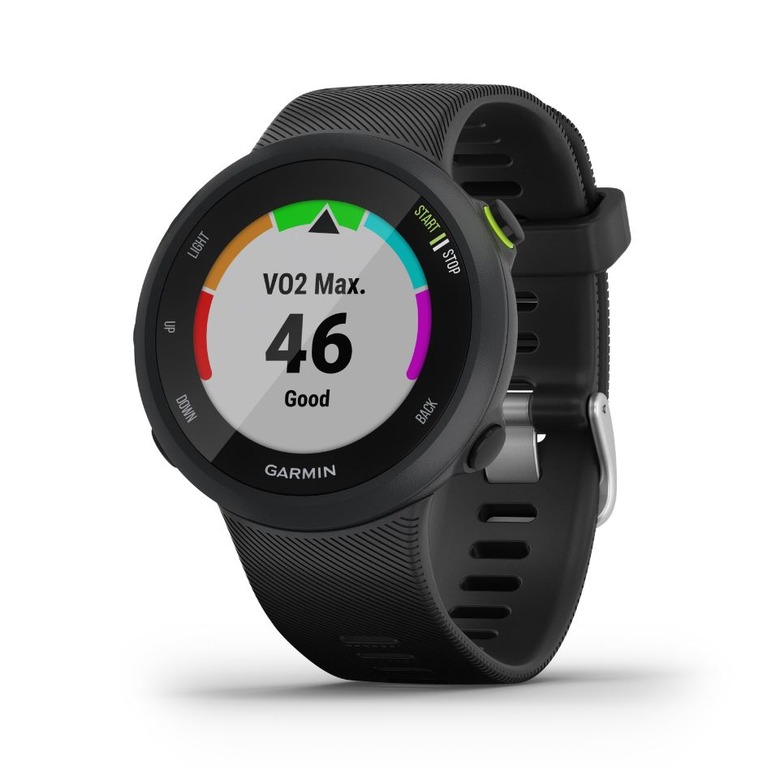 There don't seem to be many differences between the Forerunner 45 and 45S – they both have built-in GPS, heart rate monitoring, and a battery life that can stretch as long as 7 days when used in smartwatch mode (13 hours in GPS mode). The only difference, then, seems to be size. The standard Forerunner 45 uses a 42-millimeter case, while the 45S uses a 39-millimeter case for users with smaller wrists.
Forerunner 245 and 245 Music
Next up are the Forerunner 245 and 245 Music. As with the Forerunner 45 series, there aren't a ton of differences between these two watches, with the biggest being that the 245 Music comes with enough onboard storage to hold 500 songs. It can also sync playlists from pre-loaded streaming services like Spotify and Deezer.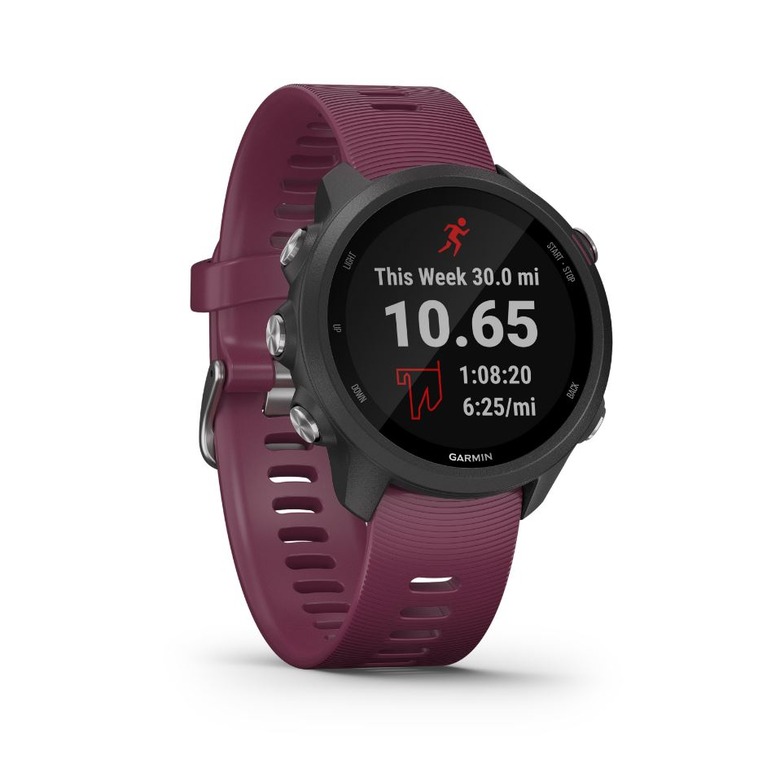 Beyond those extra features centered on music, the standard 245 and the 245 Music seem to be mostly the same. Both watches track activity and offer insights on workouts, which can be upgraded by pairing them with one of Garmin's Running Dynamics Pods or a heart rate strap. Both watches are outfitted with Pulse Ox sensors and V02 max monitoring tools and, like the watches in the 45 series, offer battery life of up to 7 days in smartwatch mode (24 hours in GPS mode, 6 hours in GPS mode with music).
Forerunner 945
Then we come to the final watch of the bunch: the Forerunner 945. This is certainly the most capable watch Garmin introduced today, as the 945 supports Garmin Pay, has enough storage of 1,000 songs, and supports onboard full-color maps so you don't need to worry about getting lost when you're out for a run.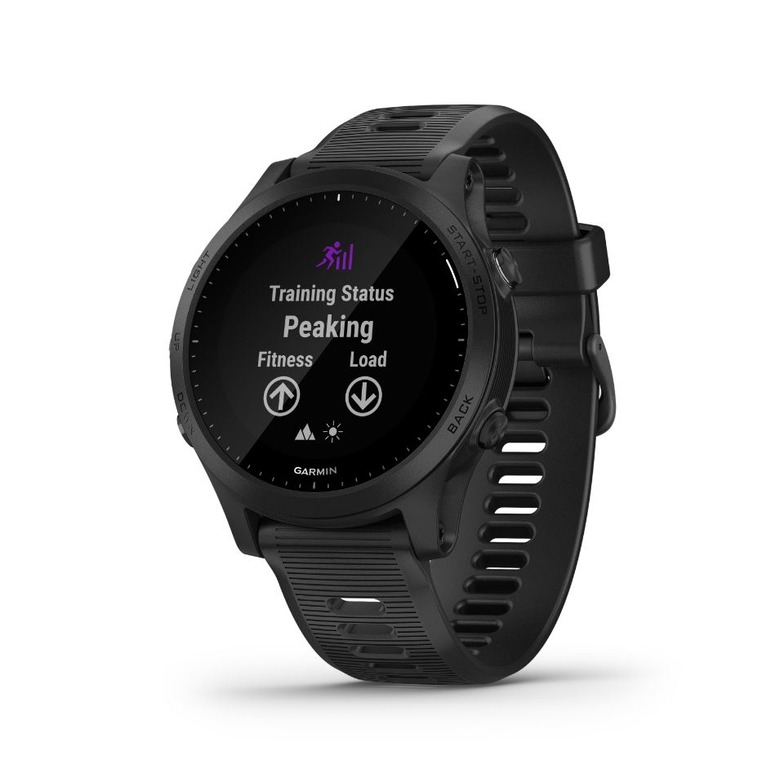 Garmin says that the 945 will be able to sort your recent workouts by activity and intensity, and just like the 245 series, the 945 can be synced with a Running Dynamics Pod or a heart rate strap for more insights into activity and fitness. It also seems to include more activity profiles than the other watches in the refreshed Forerunner line, so you can track your workout regardless of if you're running, skiing, hiking, or even golfing. Battery life clocks in at 2 weeks when used in smartwatch mode, 36 hours in GPS mode, and 10 hours in GPS mode with music.
Pricing and availability
Most of these watches – the 245, 245 Music, and 945 specifically – are available now, with Garmin lining up a May release for the 45 series. Garmin says that prices range from $199.99 up to $599.99, with the 945 also available in a bundle that includes black and blue silicone bands, HRM-Tri, HRM-Swim, and a quick release kit for a grand total of $749.99.