Garmin Fenix 6 series to offer athletes a smartwatch to call their own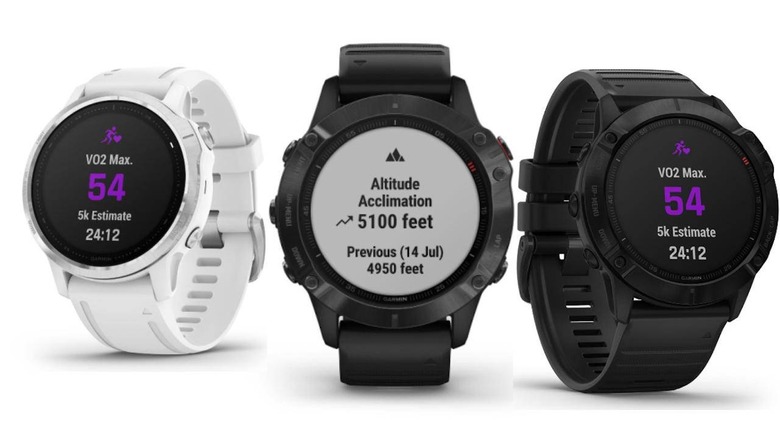 Smartwatches are a dime a dozen but the majority of them seem to be targeted as a specific class of users that prefer casual or classy looking timepieces. Even those designed for active users wouldn't really look out of place in a board meeting or gala. Athletes and fitness buffs, however, need more than just a handsome smartwatch. They need one that caters to their specific lifestyle and uses cases as well. Navigation expert Garmin might deliver exactly that in the upcoming Fenix 6 series of smartwatches headed to IFA next month.
They tell time and some can even play music but what will set the Garmin Fenix 6 smartwatch family apart will be its tracking capabilities. More than just usual activity tracking, however, Garmin Fenix smartwatches are also equipped with Pulse Ox sensors for blood oxygen content tracking. There is, of course, also a heart rate monitor under the body.
The Series 6 will also bring new features to the wearables.
talk about a "Body Battery" function for showing the user their power reserves. Pace Pro will be useful for optimizing running speed. But while these features may be common to all models, the five members will differ not just in size but also in capability.
The cheapest Garmin Fenix 6 and Fenix 6S, for example, won't have the music playback that the Fenix 6 Pro and Fenix 6S Pro offer. The largest Fenix 6X Pro, on the other hand, boasts of 21 days of battery life by eschewing a touch screen and using Garmin's specialized software with power-saving features. Ironically, it does have not just Bluetooth and WLAN but also NFC for mobile payments.
Garmin is expected to debut the Fenix 6 series at IFA 2019 in Berlin next week. While Garmin is indeed a known name in the navigation and sports market, it will be launching against a backdrop of a wearable market that is overflowing with models that are difficult to distinguish from one another save by their name.