Garmin fenix 6 series goes big with a solar powered watch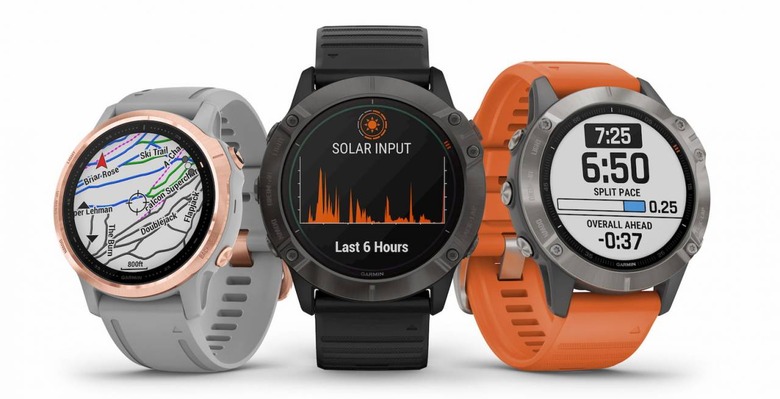 Today Garmin pulled the veil back on its fenix 6 series of smartwatches. The watches in the fenix 6 line come with all of the improvements you'd expect in a refresh, with Garmin touting the series' larger displays, improved performance, and increased battery life in its announcement today. That's all well and good of course, but Garmin also has quite the marquee feature up its sleeve: A solar-powered watch.
If there's a star of the fenix 6 line, it's definitely the fenix 6X Pro Solar. The watch is equipped with a "transparent solar charging lens" – Garmin officially calls it "Power Glass" – that charges up its battery as you use it outdoors. You won't be able to charge it entirely using sunlight, as Garmin says that the watch's 21 day battery life can be extended by a further 3 days when using its solar capabilities, but it's still a cool feature nonetheless.
Joining the 6X Pro Solar are the standard 6 and 6X, which have 1.3-inch and 1.4-inch displays respectively (the 6X Pro Solar has the same 1.4-inch display as the standard 6X). Users also have the option of picking up a fenix 6 Sapphire edition, which outfits the watch with a more durable sapphire lens to keep the display safe.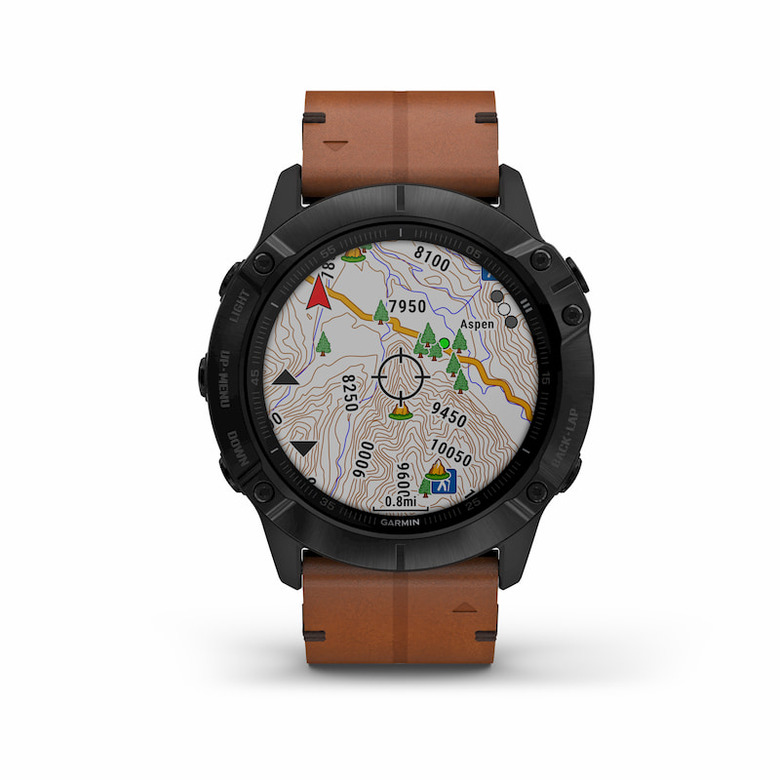 As with many of Garmin's smartwatches, the fenix 6 series offer heart rate monitoring, which includes blood oxygen tracking and sleep monitoring. It rolls all of these capabilities into a feature called Body Battery, which considers things like heart rate variability and sleep quality to let users know when they should be resting or when they should be good for a workout.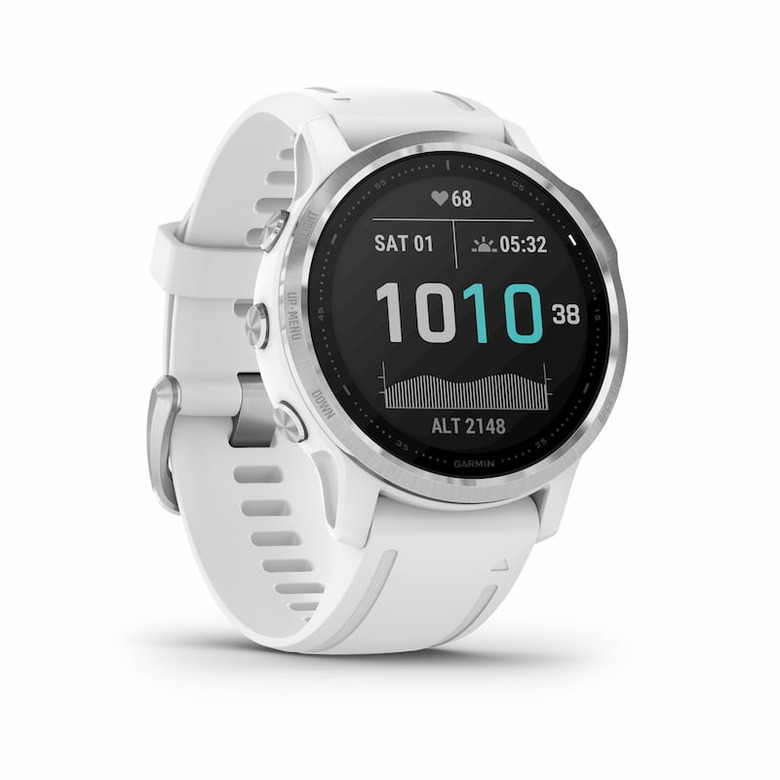 The watches in the series will serve up a collection of on-device topographic maps, which includes maps for more than 2,000 ski resorts and 41,000 golf courses around the world. There's also enough internal storage in these watches for 2,000 songs, so if you're going somewhere without consistent internet access, you can load up songs from various music services like Spotify and access them without a connection.
As always, support for things like Garmin Pay and the Garmin Connect mobile app are present in these watches, but we wouldn't really expect anything less. Watches in the fenix 6 series are available now, but get ready to plop down a significant sum of cash to own one, as they start at $599.99.