Garmin Fenix 5 Plus smartwatches get Spotify offline music support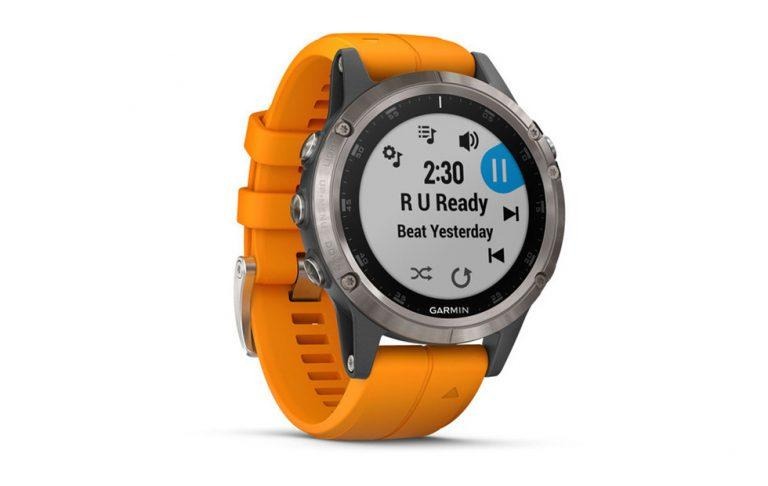 The Garmin Fenix 5 Plus smartwatches now support Spotify, enabling users to play offline playlists directly from the wearable. The new feature removes the smartphone burden, a benefit for athletes who want to listen to tunes without their handset weighing them down. There is a catch to the new feature, though — you'll need to be a Premium subscriber to enjoy the support.
Thanks to the new support, Garmin Fenix 5 Plus series watch owners with a Spotify Premium subscription can store their favorite music offline on the smartwatch. This offline music is then available to playback any time in the absence of a smartphone, such as during a run, while working in the garden, or any other time when pulling out a phone is inconvenient.
Garmin revealed the new support at an event today. The feature works by requiring the Spotify Premium customer to create a playlist, then sync it to their Garmin smartwatch, assuming it's a model that is compatible with the new support. The syncing is done over WiFi. Once synced, users open the Spotify app on their smartwatch to access, play, and otherwise control the music.
The Garmin Fenix 5 Plus is a sporty, expensive line of smartwatches that feature built-in GPS, heart rate monitoring, and maps in full color. The model support Bluetooth headphones, which customers will obviously need to connect with the watch to play their Spotify playlists. Up to 500 songs can be stored on the watches, according to Garmin, and there's up to 8 hours of battery life with music playing.
SOURCE: Garmin