Garmin Confirms Navigon Acquisition To Complete By Late July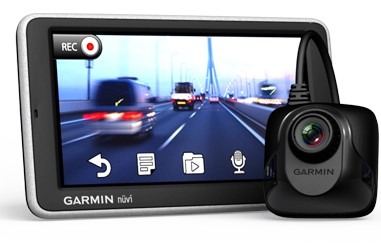 Although Google Maps and GPS features of smartphones today have pretty much crushed the portable navigation device markets for Garmin and Navigon, the two companies are still dominant in other navigation areas including built-in automotive and marine navigation software and products. Garmin has long been rumored to be negotiating an acquisition of Navigon and has today confirmed the deal.
Navigon is based in Germany and is much more popular in the European market, while Garmin is most well known in North America. The acquisition would bring Navigon under Garmin's wing as a subsidiary and will help accelerate Garmin's expansion in the automotive OEM navigation space.
It's believed that the acquisition will cost Garmin roughly $72 million, although no actual numbers have been disclosed. The deal is still subject to regulatory approval and would complete at the earliest by late July.
Press Release:
Garmin® Ltd. Announces Signing of Agreement To Acquire Navigon® AG

Schaffhausen, Switzerland and Hamburg, Germany /June 14, 2011/Business Wire — Garmin Ltd. (Nasdaq: GRMN) and Navigon AG announced today that Garmin Ltd. and the shareholders of Navigon AG have signed an agreement for a subsidiary of Garmin to acquire privately-held navigation provider Navigon AG ("Navigon").

"This acquisition is a great complement to Garmin's existing automotive and mobile business. Navigon has invested significantly in the European automotive OEM business, and we feel that we can rapidly expand our automotive OEM footprint and capabilities through this transaction," said Cliff Pemble, Garmin's president and COO. "With Navigon, we are also acquiring one of the top-selling navigation applications for the iPhone and Android platforms – something that we expect will help drive revenue for the combined company going forward. Combining Navigon's and Garmin's strength also improves our competitiveness and standing particularly in Europe."

Navigon is headquartered in Germany. In addition to its automotive OEM and navigation application for smartphones, the company has an estimated seven percent share in portable navigation devices (PNDs) in Europe. In regards PNDs, Navigon's products are known for their compelling design, performance, and innovative software features.

"We look forward to sharing expertise, technologies, and relationships between Navigon and Garmin in order to serve more customers, expand product offerings, and lead the market in hardware and software innovation," said Egon Minar, CEO of Navigon. "Our two companies each bring complementary strengths to the table, but what we share is a passion for customer satisfaction through innovation."

Navigon will operate as a subsidiary of Garmin Ltd. The acquisition is subject to regulatory approvals and other customary closing conditions. Financial terms of the transaction will not be released.