Garmin Approach S3 Golf Watch Aims To Improve Your Game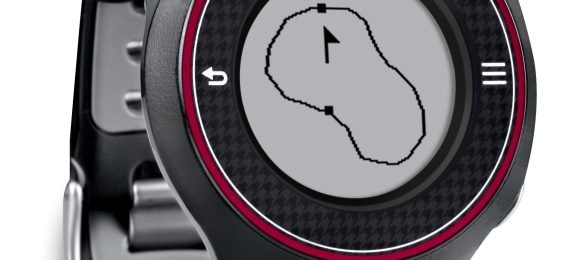 Maybe you're Tiger Woods. Maybe you're not Tiger Woods, but just really like golf. Not only that, you actually enjoy playing golf. But something has been stopping you from getting the most out of the game. You need to find and bring that technology angle to the sport to help you be the very best, like no one ever was. Garmin has seemingly solved the problem. They've announced the Approach S3 golf watch, including a myriad of features to help you not only win the game, but also at life.
Sure, the Approach S3 functions as a perfectly ordinary timepiece when you're off the green, featuring a modern and rugged design, but you really want it for the golfing features. It has data on over 27,000 golf courses. Not only that, Garmin promise regular updates to fine tune the accuracy of the course data, as well as adding new courses along the way.
Features of the watch include manual pin positioning, distances to layup points, and a digital scorecard. Thanks to the GPS chip in the watch, plus all the included course data, you'll be able to see the exact distance in yards between you and the hole, so you can better judge what club to use and how hard to swing.
Aspiring golfers will be able to pick up the watch starting this month, at a price of $349.99. The Approach S3 will be available in white with a red trim, and black with a gray trim.