Garmin Approach S20 Is Latest Wearable For Golfers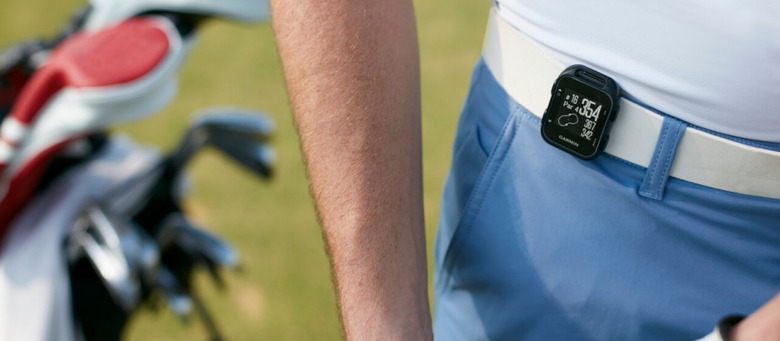 Garmin has announced its new Approach S20 GPS golf watch, its latest wearable for golfers. The smartwatch comes with 40,000+ golf courses preloaded, a tracking feature to keep tabs on one's daily activities, and notifications. The smartwatch works in conjunction with Garmin's Connect mobile app for syncing data and presenting analyses of the games. Likewise, the wearable works with the TruSwing golf club sensor.
Garmin introduced the new watch on Tuesday, saying it is an entry-level offering that brings a new AutoShot feature. With AutoShot, the Approach will record where a shot took place from and the shot's distance, the details of which are then synced to a smartphone running the Garmin Connect app.

Those using the TruSwing golf club sensor will get additional information, such as more detailed swing metrics for seeing and improving consistency. Details on golf courses are automatically updated on the watch as applicable, with those course details being provided sans costs.
The course details include data relevant to the golfer based on where he or she is in the moment, such as how far away the player is from sand traps. The watch itself features a 15 hour battery life when GPS is being used, and up to 8 weeks when reverted to basic watch mode. The watch is also water resistant and features a hinged watchband.
The Approach S20 will be available starting next month for $199.99 USD.