Gametel adds a wireless controller to your smartphone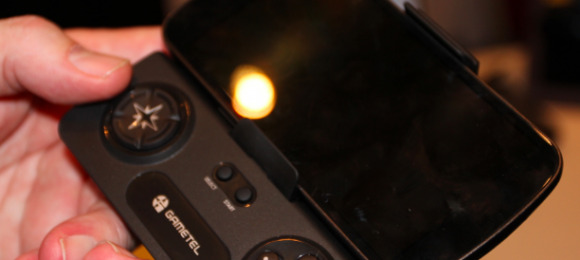 Unlike other wireless gaming controllers, Gametel includes a universal built-in dock for any smartphone. The controller is compatible with tablets as well – but you can't dock it in. Sometimes it's not practical to play some of the more intense games on iOS, Android, or PC with a touchscreen, and a D-Pad with buttons can make a world of difference.
After a hands-on with the peripheral, it seems very well built and I honestly wanted to walk out with one. Playing Modern Combat 3 on my phone would be so much better with a controller. They didn't know if it was directly compatible with MC3, but gave us a list of many other popular titles, such as: Asphalt 5 HD, No Gravity, Silverfish, Zenonia, and 150+ more.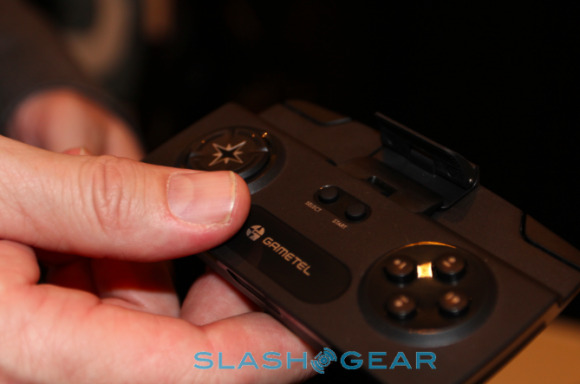 And just like many of the other wireless controllers already available, you can undock your device from the controller, hook it up via HDMI to your TV, and play games with a truly console-like feel. The only thing missing is a pair of built-in quality joysticks. Expect the controller to retail for approximately $60, and hit shelves before April of this year.