GameStop oversells Kingdom Hearts 3 PS4 Pro, cancels customer pre-orders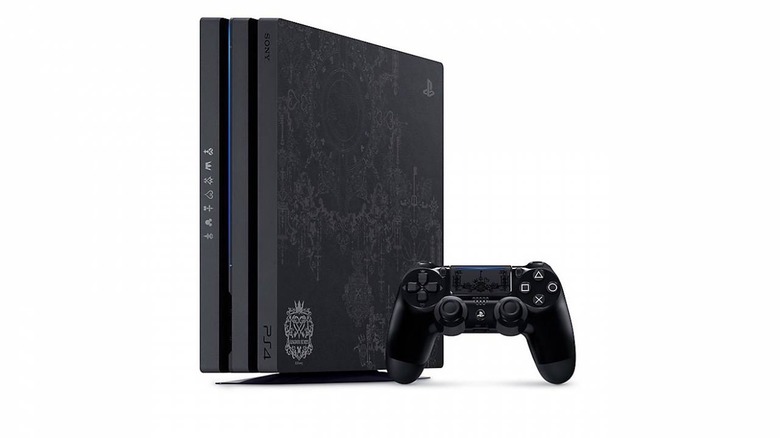 The long-awaited Kingdom Hearts 3 is only days away from release, and like any big-name title, Sony used the game as a basis for a limited edition PlayStation 4 Pro console bundle. Announced back in early December, the special package includes a Kingdom Hearts-themed console and copy of the new game, and pre-orders quickly sold out. Now retailer GameStop has abruptly canceled a number of orders, while quietly admitting it oversold the console.
With Kingdom Hearts 3, and the limited edition PS4 Pro package, launching on January 29th, certain GameStop customers started receiving emails on Friday letting them know their pre-order had been canceled and they would not be charged. In the email, the retailer said the cancellations were the result of an "unforeseen issue," and all affected customers would receive a $25 coupon for a future GameStop order.
Due to an error, we oversold on pre-orders for the LE Kingdom Hearts 3 PlayStation 4 Pro and, unfortunately, some orders had to be canceled. Guests who had an order canceled will receive a $25 Gift Coupon. We apologize for the inconvenience and frustration this has caused.

— GameStop (@GameStop) January 25, 2019
Once customers began sharing their complaints online, the GameStop Twitter account eventually revealed that it had oversold pre-orders for the special edition PS4 Pro, and will not be receiving any extra units from Sony. Making the situation worse is the fact that the Kingdom Hearts 3 console bundle was exclusive to GameStop in the US and Canada.
The "error" is that you force employees to sell as many pre-orders as they could in order to hit company-established quotas – the same quotas you use to fire them if they aren't met on a regular basis.

This isn't a new error; you've been doing it for years, at their/our expense.

— Sean Chiplock NEXT @ Anime Gaming Expo (CA) (@sonicmega) January 25, 2019
Understandably, customers are extremely unhappy with this turn of events, with many longtime Kingdom Hearts fans and eager players noting how they had sold their previous PS4 console in order to pay for the new one. GameStop has stated that it had to cancel a "few" pre-orders for the limited edition package, but hasn't gotten specific on exactly how many.