GameStop confirms "exploratory" buyout talks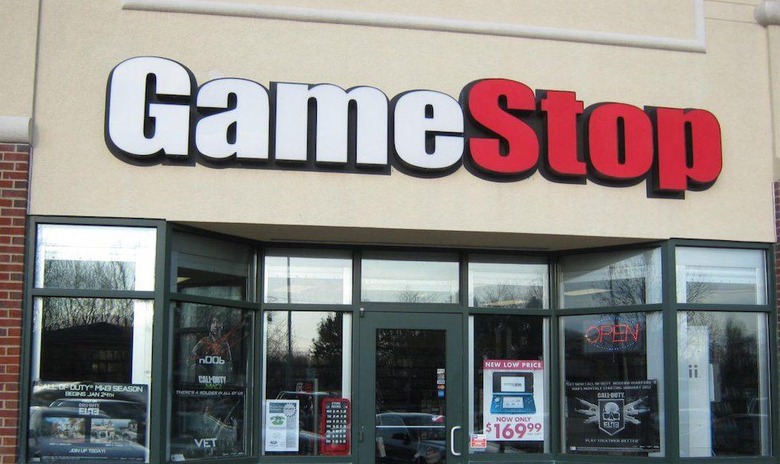 GameStop, despite its apparent dominance in the realm of brick and mortar games sales, is struggling against a shifting tide. This new era of buying games online and downloading them to your console has taken its toll on GameStop, and now the massive retailer has confirmed that it's in talks for a potential buyout. That, of course, doesn't mean that a buyout is imminent, but the fact that GameStop is even considering selling in the first place is pretty big news.
Rumors started to spread yesterday when Reuters reported that GameStop was talking to buyout firms after generating interest in a sale. According to that report, GameStop has hired a financial adviser to help it navigate talks, and Sycamore Partners is one of the equity firms supposedly interested in buying the company. When reached for comment, both GameStop and Sycamore declined to say anything, but it didn't take long for the former to issue a statement today.
Unfortunately, GameStop's short and sweet statement confirms almost nothing from Reuters' report, aside from the fact that it is exploring the possibility of a buyout. "GameStop Corp., today confirmed it is in exploratory discussions with third parties regarding a potential transaction," the statement reads. "There can be no assurance any agreement will result from these discussions. GameStop does not intend to make any additional comments regarding these discussions unless and until it is appropriate to do so."
That's all GameStop had to say on the matter, and it sounds like we won't hear more for a while yet. Still, we don't really need GameStop to elaborate on why it's considering a buyout – despite trying to expand into mobile devices, toys, and now possibly even comics, game sales are still its major source of income, and GameStop has been facing a lot of competition in that field.
Not only have other retail competitors like Amazon and Best Buy emerged as viable – and even, in some cases, preferable – alternatives to GameStop in recent years, but the company is also facing competition from platform holders themselves, with digital game sales on Xbox Live and the PlayStation Store cutting into GameStop's bottom line. In short, GameStop isn't making the money it once was, and it can't seem to fill that gap by expanding its product lineup. We'll see if these talks lead to anything eventually, so stay tuned.