Games for Windows Live marketplace closing next week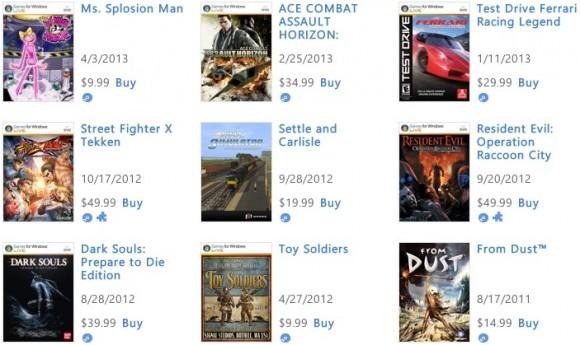 Microsoft has decided to shut down its Games for Windows Live marketplace, with the official axe arriving next week on August 22. This means that PC gamers will no longer be able to purchase games from the Games for Windows Live store. However, the client software itself will remain unaffected, and any previously purchased games will still be valid and playable without a problem.
The announcement of the closure comes just days after Microsoft announced that they would be officially switching the Microsoft Points system over to real currency. Along with that comes the closure of Microsoft's PC marketplace, and they're urging PC gamers to spend any last Microsoft Points they have left before they disappear.
Again, it's important to clarify that Games for Windows Live won't be shutting down entirely; the service itself will still be fully functional, but the store where you buy such games will be going kaput, so you'll no longer be able to purchase games from the digital store.
The closure of the store also comes just days after former Valve exec Jason Holtman joined Microsoft in an effort to improve Windows' capabilities for gaming and entertainment. It's possible the closure of Games for Windows Live could be the first step to making that happen, with something better to come along at some point in the future.
However, we're glad to see more of a focus on PC gaming being planned by Holtman. Microsoft hasn't given PC gaming the attention it deserves, putting more focus on its Xbox platform. As a result, Games for Windows Live has suffered from a lack of titles and bitter DRM requirements that aren't exactly popular with PC gamers.
VIA: Polygon