Game of Thrones Season 7 trailer gears up for all-out war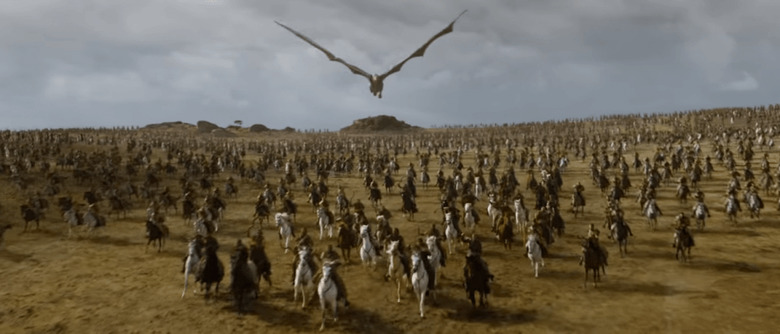 We're now less than two months out from the return of Game of Thrones. If you've been watching this long, you're no doubt excited for its return, but HBO has decided that you aren't excited enough. To bring all of us to proper hype levels, HBO has released the official trailer for Game of Thrones' seventh season.
The trailer doesn't delve too much into spoiler territory, rather reminding us where we stand as we head into the new season. With that in mind, it's probably a good idea to stop reading now if you don't want any spoilers for season 6 of Game of Thrones (though if you haven't seen season 6 by now we have to wonder what you're doing reading this in the first place).
If you'll remember, we left off with Daenerys sailing for Westeros, Cersei claiming the Iron Throne for herself, and Jon Snow being declared the King in the North. In this trailer, everyone is gearing up for war, and now question now is where Jon Snow stands. Considering the circumstances, we can guess that he stands in opposition to Cersei, but we're not sure how he'll feel about the arrival of Daenerys.
Of course, as Davos reminds all of us in the trailer, this war for the Iron Throne should be secondary to the looming invasion of the White Walkers. In a voiceover, Davos warns that if the people of Westeros don't "put aside our enmities, we will die." We're thinking that arranging a cease-fire so that the whole of Westeros can defend against the White Walkers is easier said than done, but we wish him the best nonetheless.
While season 7 won't be the final season of Game of Thrones, things should be coming to a head rather quickly. Season 8 has been discussed as being the final season of the show, and it could very well be shorter than the seasons that came before it. With that in mind, this certainly seems to be the beginning of the end. Game of Thrones returns to HBO on July 16.