Game Of Thrones Episode 4 Leaked: Beware Of Spoilers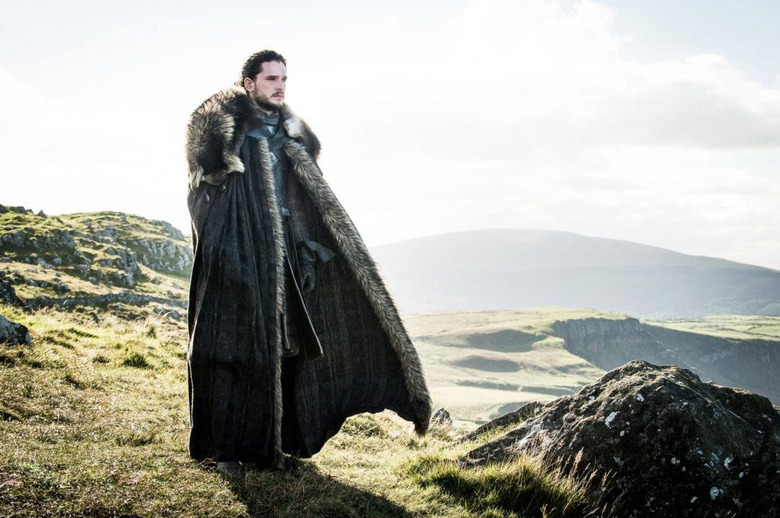 Just a warning to you Game of Thrones fan out there: the fourth episode of season 7 has leaked online. This is the episode that's coming up in just a couple of days, on Sunday, August 6. Of course, we had a feeling this might happen, as earlier in the week, hackers made off with more than 1.5TB of data from HBO's servers.
At the time, the only Game of Thrones-related items exposed were written materials for upcoming episodes. The people who claimed responsibility for the leak promised that more content was on the way, though they didn't give an idea of what that content would be. It would seem that Game of Thrones season 7, episode 4 was part of that.
No connection between this leak and this week's HBO breach has been stated outright, but it's not hard to imagine they're related. The video was first to shared to Reddit as a Google Drive download and verified as real by other users. Google has since removed that download, but the episode is still out there, making the rounds through other means.
Out of respect for my fellow Game of Thrones fans, I'm not going to link to the episode here. This is more to warn you to be vigilant over the next few days, as spoilers for the episode are now out there. As we've learned time and time again, people need little prompting to enthusiastically ruin an episode, movie, game, or book for others over the internet.
With that in mind, it might be a good idea to stay away from Game of Thrones discussion threads on places like Reddit and Facebook until the episode has aired. We'll see how well HBO is able to contain the leak over the next couple of days, but now that the episode is out there, there likely isn't much that HBO can do.