'Game of Thrones' author wants to kill you -- for charity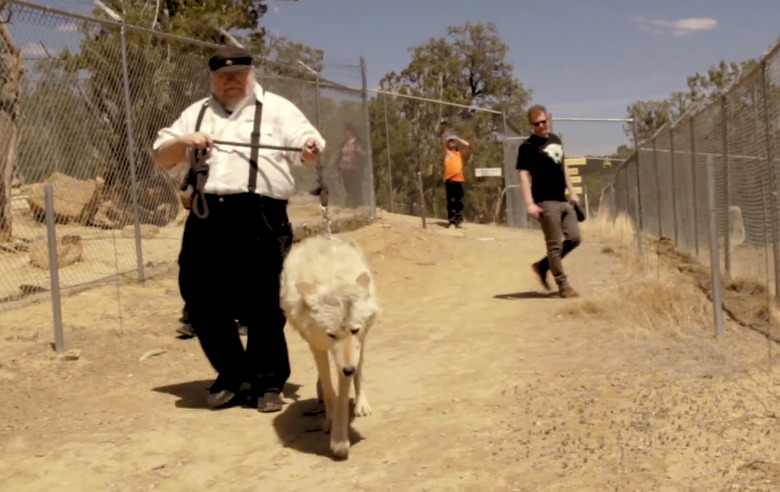 The guy who writes the killer books that HBO turned into a killer show? He wants to kill you. He also wants you to fork over $20,000 to be murderized. He won't keep the money, of course — he's not a bad guy. He's raising money for charity, and is offering up a spot in his next book for those willing to be generous.
In the newest "A Song of Ice and Fire" novel, George R.R. Martin is offering to let you create a character, even going so far as to decide it's gender and rank. The $20,000 you pony up actually goes towards wolves, as Martin is doing all this to raise money for a wolf sanctuary named Wild Spirit in his home state of New Mexico.
Of course, the character you create isn't going to prance around Westeros unscathed. Martin promises your character will meet a suitably gruesome demise. Considering the deaths of characters like Oberyn Martell, the end of your character might be pretty special.
A video Martin made for the sanctuary is below, and anyone interested can make a donation of any amount, but if you want time with George, it will cost at least $15,000. We've taken notice that wolves never seem to die in the show (or The Hound), perhaps hinting that Martin is more an animal guy that a people person. Either way, if you donate enough, he's willing to spend the day with you, even taking you through the sanctuary himself.
Source: Prizeo