Galaxy Z Flip is the foldable Galaxy Bloom's real name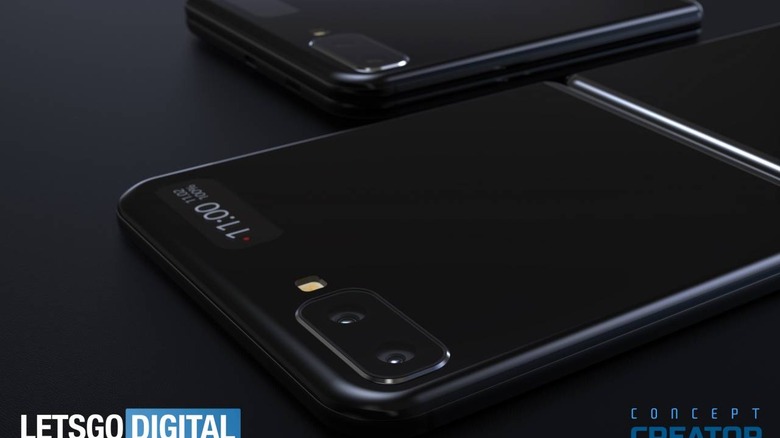 With CES 2020 over, those in the mobile industry are most likely looking toward the next big conference of the year, one that is more directly geared towards smartphones, tablets, and more. But even before MWC 2020 takes place, Samsung will be stealing the spotlight to reveal its two big bets in the first half of 2020. One of those is, of course, its second foldable phone, what was revealed to a select CES crowd as the Galaxy Bloom. It turns out, that isn't its commercial name after all.
A few months back, the Galaxy Fold 2 as it was known was discovered to have been codenamed internally as "Bloom". Then at a private, closed-door meeting at CES last week, Samsung reportedly revealed the "Galaxy Bloom" as the clamshell foldable phone that will be announced mid-February. The unusual name was also a nod to cosmetics maker Lacome whose powder compacts supposedly inspired the design of the phone.
The latter might be true but prominent leak source Ice universe refutes the name of the device. According to a tweet, the Galaxy Bloom is still just the codename with the Galaxy name attached. Instead, the phone will actually be called the Galaxy Z Flip, marking an odd departure in the company's naming schemes.
Galaxy Z Flip pic.twitter.com/WKA5mpICVE

— Ice universe (@UniverseIce) January 12, 2020
Samsung once settled on a naming scheme for its phones involving a few choice letters but, at one point in time, reserved the letter "Z" for its failed Tizen phones. Two years ago, rumors of a Galaxy Z did pop up in relation to what would be Samsung's first foldable phone but that was simply called the Galaxy Fold by 2019.
At the same time, it's more likely that Samsung would choose a more neutral-sounding name like the Galaxy Z Flip. Of course, an expensive foldable phone by any other name would still be as inaccessible unless Samsung does manage to push the price down significantly.