Galaxy Z Flip display may have two disappointing details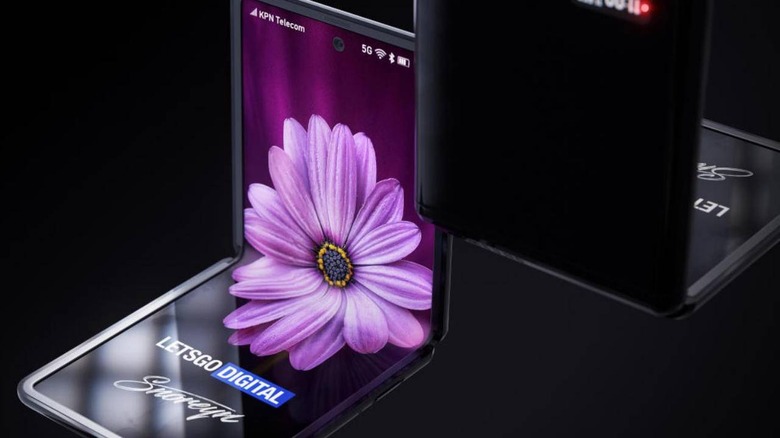 The Galaxy Z Flip, Samsung's first foldable phone to come in a clamshell form, is turning out to be a mixed bag so far. It's going to be a lot cheaper than the first Galaxy Fold but it will still be beyond the reach of most consumers. It will use an ultra-thin glass that should be more durable than the plastic polyimide material on its predecessor but, it turns out, it still won't be able to address two fortunately minor gripes that afflict this new breed of devices.
The Ultra-Thin Glass or UTG is only meant to address problems with the durability of the previous Galaxy Fold's screen. Glass, which is normally less flexible, is also more resilient to scratches and sharp objects or minuscule particles. The Galaxy Fold notoriously broke down at the slightest force or ingress.
UTG, however, won't be making creases disappear, SamMobile confirms. That visible line at the fold is apparently still a problem that foldable screens of any type haven't been able to properly solve yet. Fortunately, users of the Galaxy Fold have managed to block it out from their mind's eyes after a while, just like with notches and punch-holes.
Unfortunately, this new type of screen might also be too new to support in-display or on-screen fingerprint scanners, which means the Galaxy Z Flip, just like the Galaxy Fold, won't have one. Given the whole brouhaha over the fallibility of Qualcomm's ultrasonic fingerprint sensor, that might be for the best. It just remains to be seen where Samsung will put the optical scanner on the foldable clamshell.
These might be disappointing to those expecting the best of the best from the Galaxy Z Flip but it isn't surprising considering Samsung is chasing a much lower price point. It's also trying to beat the Motorola Razr to the punch and, depending on how the phone looks and survives real-world use, could still have the last laugh.