Galaxy X foldable phone details in CES 2018 private viewing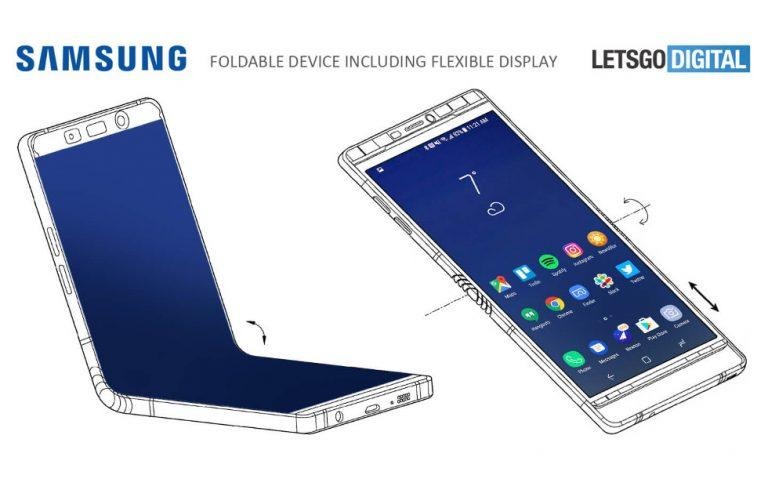 Rumors claim that Samsung will begin manufacturing its foldable phone by November. Company mobile business head DJ Koh intimated that the launch date for that foldable phone, currently nicknamed the Galaxy X, is now 2019 instead of his earlier 2018 remark. It seems that Samsung is indeed that close to the long-awaited foldable phone, at least based on how it had another one to show off behind closed doors at CES 2018.
To be clear, this isn't the first time Samsung held a private viewing of its foldable smartphone prototype. It allegedly did so last year at MWC 2017. The difference this year, according to sources, is that the Samsung not only showed, in utmost secrecy of course, a more refined device than last year's, it also cast its net wider, seeking feedback from a wider range of potential customers.
There is still some disagreement as to the final form of this foldable phone. In terms of folding mechanism, Samsung reportedly has two kinds, one in-folding at a curve of 1R, and another out-folding with a curve of 5R. Both have engineering and mechanical problems to address.
An in-folding phone would fold like a clamshell and have just a small gap around the fold. The puzzle here is that, over time, the folding and unfolding process could weaken that area. Samsung has reportedly been working on a foldable display panel that can withstand that process 200,000 times. An out-folding phone, more like Lenovo's prototype, would have a different problem. The display would be more prone to impact, especially the "spine" of the device.
There is actually also some debate as to the shape of the Galaxy X. There seems to be a consensus that Samsung has a 7.3-inch in-folding panel for this purpose. However, while some believe that means the Galaxy X will be a tablet, a recent patent filing hints that it could be more like a clamshell phone. After all, the Galaxy Note 8's screen is 6.3 inches along the diagonal and is narrower than regular phones of that same screen size. A 7.3-inch foldable phone could be somewhat similar, as it depends more on the aspect ratio of the screen than its diagonal length.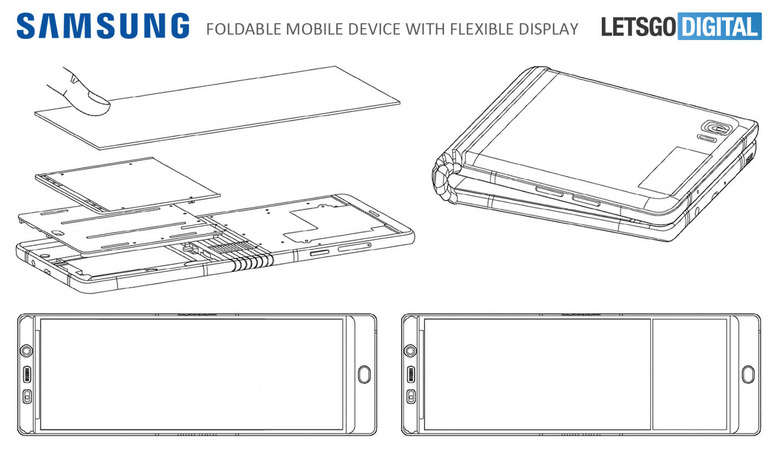 VIA: ETnews, Lets Go Digital