Galaxy Watch Active to say goodbye to iconic bezel ring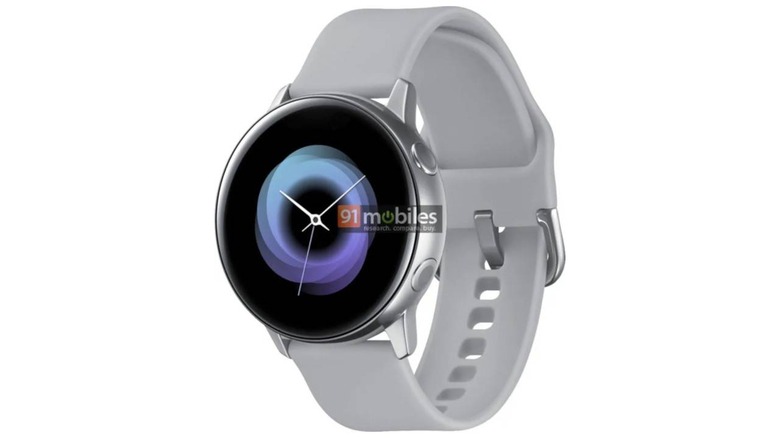 Samsung is not one to shy away from making experiments. Sometimes it hits gold, sometimes it flops. And sometimes it decides to change things even when things are still working right. That is the puzzle that fans of Samsung's Gear, now Galaxy Watch, smartwatches will be facing, with a new leak that confirms their greatest fears, The Galaxy Watch Active, successor to the Gear Sport, will have a smaller display but, ironically, no rotating bezel ring that has made Samsung's smartwatches unique.
It may have started out as an oddity, but that rotating bezel has become the hallmark of Samsung's smartwatches. It provide a physical control that allowed users to operate the device without swiping again and again. At the same time, it was also arguably more ergonomic that the Apple Watch's small crown
According to the latest info received by SamMobile, the Galaxy Watch Active will indeed do away with that feature. In theory, the bezel-less design would make it look classy and premium. But that theory falls apart thanks to other pieces of information.
For one, the Galaxy Watch Active is said to be 13 mm thick, which is a lot compared to the Gear Sport's 11.6 mm thickness. The 1.1-inch 360x360 screen also means there's a smaller touch area now. In other words, users will be forced to swipe and tap a lot on a smaller screen.
The Galaxy Watch Active may also have a smaller 236 mAh battery and come only in one model. No larger sizes or capacity will be offered. So while the smartwatch might indeed look less sporty and more classic (aside from the strap), the question now is whether it will still be as usable as Samsung's older smartwatches.