Galaxy Tab S6 S Pen will inherit one Galaxy Note 9 feature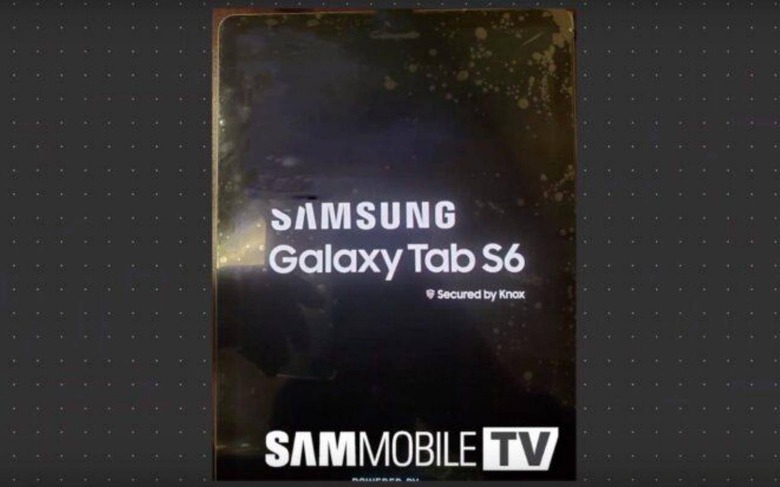 It'll be less than a month before Samsung unveils the Galaxy Note 10 but, thanks to the Internet, there's almost very little to be excited about it. Leaks have pretty much given us a complete picture of the two phablets, leaving just the confirmation and availability details as the only question marks. Now it seems that Samsung fans are turning their attention to a different unreleased device and, to be fair, there is more than one reason to be interested in the Galaxy Tab S6.
Given the rise of the iPad Pro and Google's withdrawal from the tablet market, any high-end Android tablet is always good news for the platform's fans. It will definitely be high-end considering it will be running on a Qualcomm Snapdragon 855 chip after the Galaxy Tab S4's disappointing Snapdragon 835. The leaked specs also mention 6 or 8 GB of RAM and 128 and 256 GB storage options.
One of two things makes the Galaxy Tab S6 particularly interesting, at least based these unofficial tidbits. It will be one of the few consumer tablets that will have dual cameras, a 13 megapixel main sensor and a 5 megapixel ultra-wide-angle camera. Whether that will be enough to convince users to use their giant slates to take pictures is a different matter entirely.
The second is the Galaxy Tab S6's new S Pen, which has a groove on the back to magnetically adhere to and charge. Why charge, you ask? It seems that it will gain the ability to remotely control certain actions of the tablet remotely, a feature that first debuted on the Galaxy Note 9. It also gives the stylus a home without having to squeeze the fat stick inside the thin tablet.
The Galaxy Tab S6 will also let users connect to their Samsung phones and make calls and messages on the tablet, syncing data and logs between the two devices. No word yet on when the tablet will launch though it seems to be moving fast in terms of acquiring certifications.