Galaxy Tab S6 Lite to offer a mid-range S Pen slate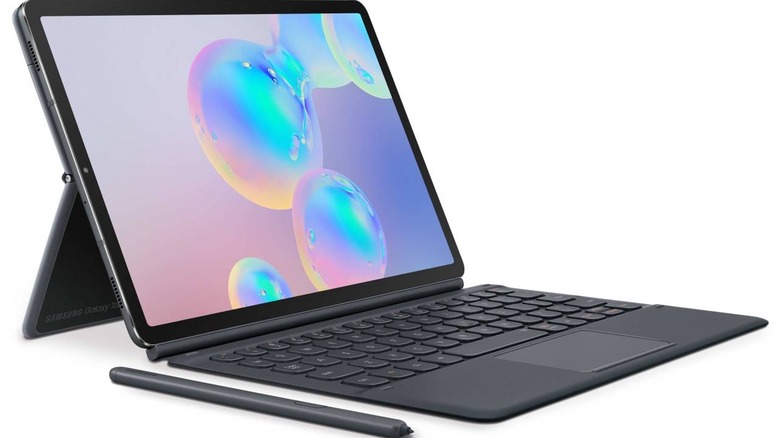 Smartphone screens may be getting more pixel-dense but, thanks to shrinking bezels, they are able to keep their handy sizes. There are some things, however, that are still better served by a physically larger display, which is where tablets come in. There are only a few companies left in the Android world making such slates and Samsung may be close to launching one to keep its feet firmly planted in that market.
It may on longer be flooding the tablet market with nearly identical models but Samsung does still put out a few options each year. Last year, it even started muddling the Galaxy Tab S brand with a not so premium Galaxy Tab S5e. It has another such mid-range tablet ready to land soon and, apparently, it will be called the Galaxy Tab S6 Lite.
The Galaxy Tab S5e may have been just a naming oddity since there was no Galaxy Tab S5, to begin with. According to a Bluetooth SIG listing, however, a certain SM-P615 will be called the Galaxy Tab S6 Lite. How much it will resemble the 2019 Galaxy Tab S6 above is still unknown but it will definitely not be as premium.
Geekbench results for this very same model suggest a mid-range Exynos 9611 paired with 4 GB of RAM only. That already puts it below at least one configuration of the Galaxy Tab S5e, which could mean this tablet will be even "lighter" than that. The "P" in the model name, however, more or less confirms S Pen functionality, one of the few remaining unique strengths of Samsung's tablets and something the Galaxy Tab S5e didn't have.
The Galaxy Tab S6 Lite could be arriving soon if it already passed Bluetooth certification but don't expect Samsung to make a lot of noise about it. Android tablets fans will at least find comfort in its existence, especially considering all new Huawei tablets will be practically unusable outside of China.