Galaxy Tab S6 could have two cameras on its back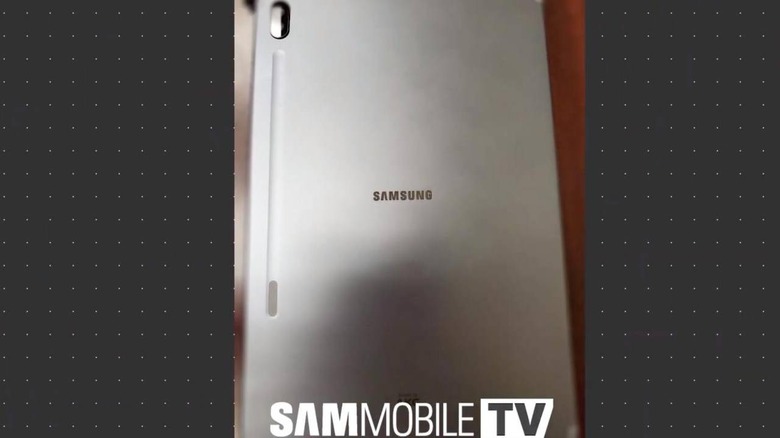 If you're still hoping for a more premium version of the mid-range Galaxy Tab S5e, better lay those hopes to rest. A Galaxy Tab S5, without the "e" won't be coming but the good news is that Samsung is still preparing a new tablet that will match those expectations and a bit more. According to sources, it will be called the Galaxy Tab S6 and it will have a feature no other tablet has or may even dream of having.
The Galaxy Tab S5e was a fine tablet but wouldn't stand up to the most popular tablets in the market. While it does have high-end features like Samsung DeX, it runs only on a Snapdragon 670 processor. The Galaxy Tab S6, on the other hand, has been spotted with a Snapdragon 855 chip and 6 GB of RAM.
It's defining feature, however, won't be the S Pen as most premium Galaxy Tab S tablets have. According to a leaked photo, the tablet will have dual cameras, something you'd be hard-pressed to find in any tablet (outside the Project Tango one). What that second camera will be used for is anyone's guess at this point. Tablets, after all, are not that great at taking pictures anyway.
One other detail will set the Galaxy Tab S6 apart. Based on that same image, the tablet may have a groove on its back where the S Pen will magnetically attach to. It's definitely a convenient feature but one that Apple fans will undoubtedly criticize has a blatant iPad Pro ripoff.
The Galaxy Tab S6 may also have a configuration that starts at 128 GB instead of the usual 64 GB. There is no word yet on when it will launch but it might not be any time soon considering the Galaxy Note 10 will debut early next month.