Galaxy Tab S4 retail appearance hints at imminent launch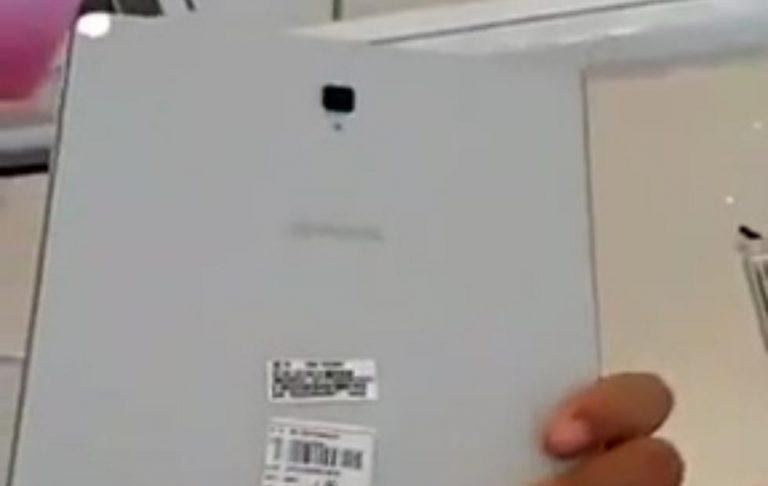 Samsung is pulling out all the marketing stops to prepare for the announcement of the Galaxy Note 9 in two weeks. Those range from ads teasing the upcoming smartphone's features as well as throwing shade at Apple's flaws. That, however, isn't the only new Samsung device that's coming. In fact, the Galaxy Tab S4 might actually be arriving even sooner if this sighting of the tablet in a Korean store is any indication.
Given the brevity of the video, it's hard to make out solid details of the tablet. It shows the backs of the tablet, both coming in black and, rarer, white. The most noticeable "feature" however, is the 16:10 aspect ratio of the tablet. For two generations now, the Galaxy Tab S line has sported squarer screens to directly compete with the Apple iPads.
Not shown, of course, are the specs of the Galaxy Tab S4, but we practically know all there is to know about it. There will be last year's Qualcomm Snapdragon 835 inside, not the latest 845 chip, paired with still 4 GB of RAM and 64 GB of storage. It's pretty much last year's premium smartphone specs in a tablet body.
The brief leak does also hint at what's missing: a fingerprint scanner. Samsung will reportedly resort to iris and face recognition to unlock the Galaxy Tab S4. Whether those will be deemed secure enough for certain transactions, we'll have to wait to find out.
The Galaxy Tab S4's appearance at a store, albeit in Korea, does imply that it could be formally announced soon. Whether it does so before or during Samsung's Unpacked may not matter because it's sure to be overshadowed either way.