Galaxy Tab S4 at MWC 2018 might disappoint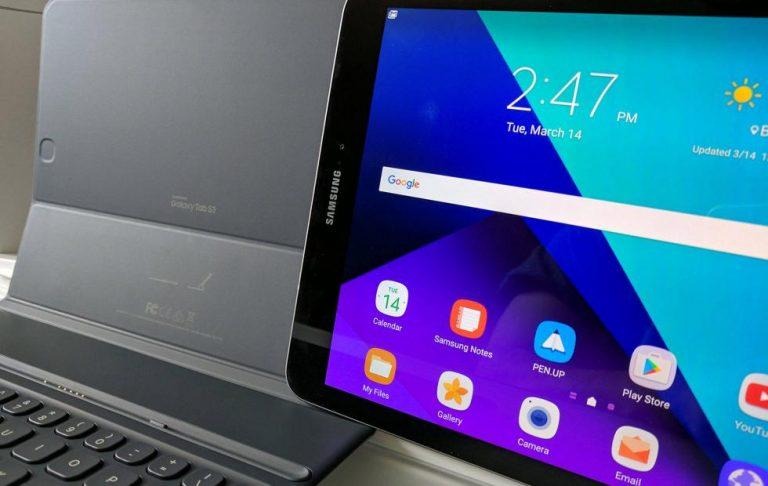 The Galaxy S9 and S9+ won't be Samsung's only new toy that it will show off at MWC next week. Just like last year, it might also be introducing a new premium tablet to its lineup. A listing in Geekbench refers to a certain Samsung SM-T835 that, if the pattern is followed, could be the Galaxy Tab S4. It is the first time the existence of this slate has been spotted but what little details the benchmark have already hint that this might be another disappointing tablet just like its predecessor.
The biggest question will also be the specs, specifically the processor. Geekbench doesn't list it here, but the fact that it uses a Qualcomm Adreno 540 suggests it will be a Snapdragon 835 since that Snapdragon 845 uses an Andreno 630. That practically means Samsung's 2018 premium tablet will be using 2017's premium processor.
That was pretty much the same pattern for the Galaxy Tab S3, which launched with a 2016 Snapdragon 820 in 2017. On the one hand, that might be understandable given how Samsung reserved the Snapdragon 835 for the Galaxy S8 until it launched in April. There is no exclusivity period this year, though, and Samsung is announcing the Galaxy S9 and the Galaxy Tab S4 at the same time anyway.
Samsung seems to also be reverting to its original design. Geekbench notes that the SM-T835 has a 10.5-inch screen with a resolution of 2560x1600. That's exactly the same 16:10 screen on the very first Galaxy Tab S back in 2014. The past two Galaxy Tab S slates have gone with the paper-like 4:3 9.7-inch displays that seemed to compete more directly with the iPad Air and smaller iPad Pro.
Other specs include 4 GB of RAM, same as last year's, but now with 64 GB of internal storage. Given the model numbers, the Galaxy Tab S4 on Geekbench might be the LTE version, with a Wi-Fi only configuration possibly available as well. No indication of S Pen and keyboard support, but it would be a huge step backwards if Samsung left that out.