Galaxy Tab Active 2 is an unexpected mid-range tablet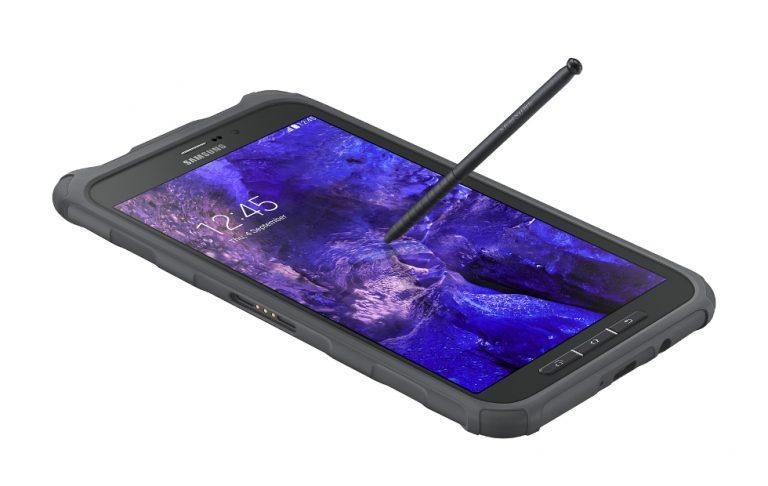 Way back in 2014, Samsung announced a somewhat unexpected tablet. While rugged tablets weren't exactly rare even back then, a rugged tablet in 8-inch size and a " C Pen" stylus definitely was. That was the Galaxy Tab Active, pictured above, which was pretty much a mid-range affair. Despite the tablet market regarded to be in a slump, Samsung is surprising us again with a successor to the 2014 slab, which keeps the size and the screen but bumps up what's inside. Meet the soon to be Galaxy Tab Active 2.
Some might joke that Samsung's tablets outside the Tab S line are pretty rugged because of their plastic bodies and mediocre specs. But if the Galaxy Tab Active from three years ago is anything to go by, those have nothing on the Active model's bumpers. But unlike the Galaxy S8 Active, the Galaxy Tab Active 2 isn't taking after this year's top of the line smartphones and remains squarely in the mid-range line.
According to the specs spotted at GFXbench, the Galaxy Tab Active 2 will run on a Samsung Exynos 7870, a 1.5 GHz quad-core processor. It will have 3 GB of RAM but, disappointingly, only 16 GB of storage. Since taking photos with tablets isn't exactly a common thing, there will probably be no tears shed over this tablet's measly 8 megapixel rear camera and 5 megapixel front camera.
Those are the things that have changed between generations. What has remained, for better or worse, is the 8-inch screen with a WXGA resolution. That means 1280x800 pixels only. That implies the tablet will retain the same dimensions as its predecessor. Sadly that seems to be confirmed by an FCC document that lists the same 4,450 mAh battery inside.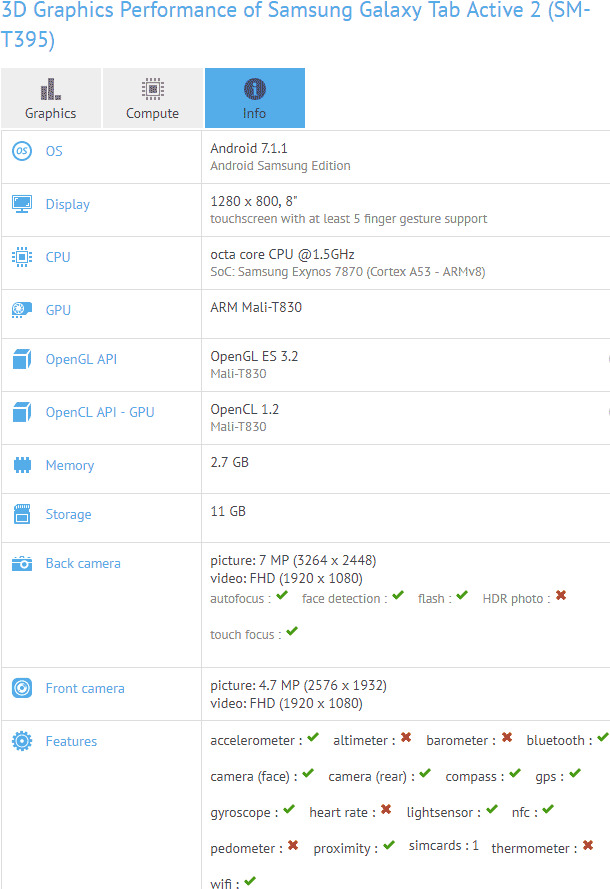 Considering there has been little prior rumor about this Galaxy Tab Active 2, a lot of questions remain unanswered. Like, will it have the same capacitive C Pen as the first tablet? Or perhaps more importantly, does Samsung believe there's still a market for such a smaller rugged tablet when tablets in general seem to be on a decline.
VIA: WinFuture