Galaxy Tab A Plus arrives with an S Pen, 8-inch screen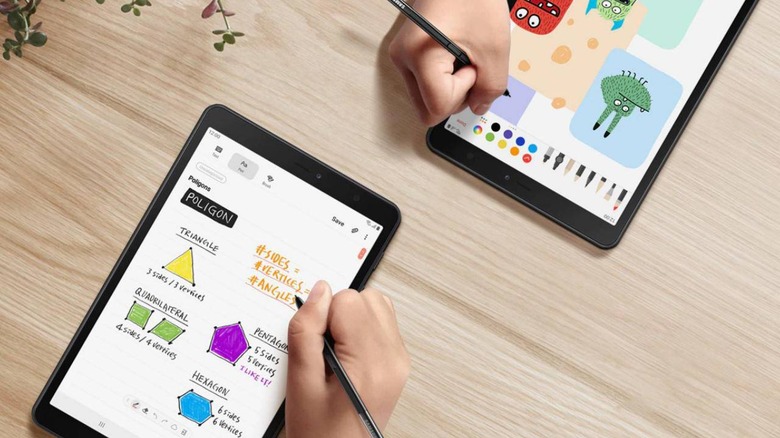 Google may have given up on tablet but Android OEMs haven't all thrown in the towel just yet. Following the uneventful launch of the Galaxy Tab S5e, not Tab S5, Samsung has even more quietly launched a new tablet for the masses. But rather than just a simple low-end slate, the Galaxy Tab A Plus (2019) boasts of decent specs, an 8-inch Full HD screen, and a talented S Pen to boot.
For the raw specs, the Galaxy Tab A Plus (2019), a.k.a. the "Galaxy Tab A 8.0-inch with S Pen (2019)", runs on an Exynos 7904 octa-core processor with 3 GB of RAM and 32 GB of expandable storage. The cameras are nothing to write home about, an 8 megapixel rear camera and a 5 megapixel front camera. The 4,200 mAh battery might be enough to fuel this mid-range tablet for a day or so.
The 8-inch screen has a 1920x1200 pixel resolution. That gives it a higher dpi than last year's 10.5-inch version and its portable size makes it a perfect travel companion for binging and reading.
That said, the most compelling feature of this mid-range tablet is the S Pen. That makes it more than just a consumption device and can be used for scribbling notes and quick artwork as well. Sadly, Samsung doesn't note what version of Android it runs.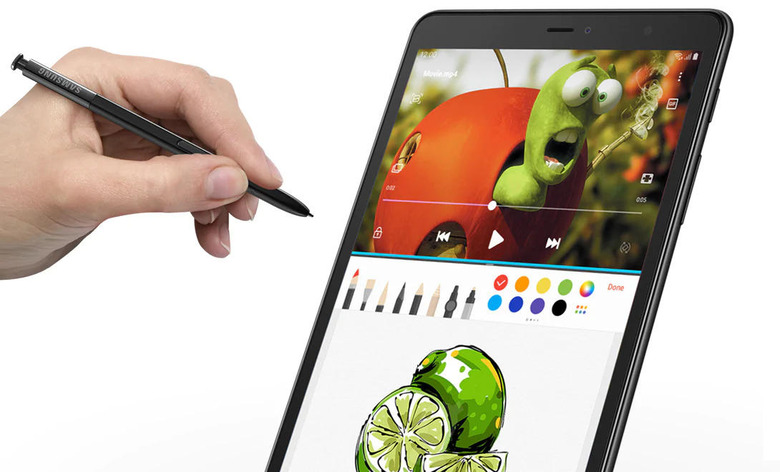 Given the timing of the launch, the Galaxy Tab A Plus (2019) is pretty much Samsung's response to the new iPad mini that now has Apple pencil support. It might slightly fall on deaf ears though, given how Android tablets have mostly fallen out of favor these days. No news yet on market availability and pricing.