Galaxy Tab A 8.4 (2020) might soon join the mid-range Android tablet army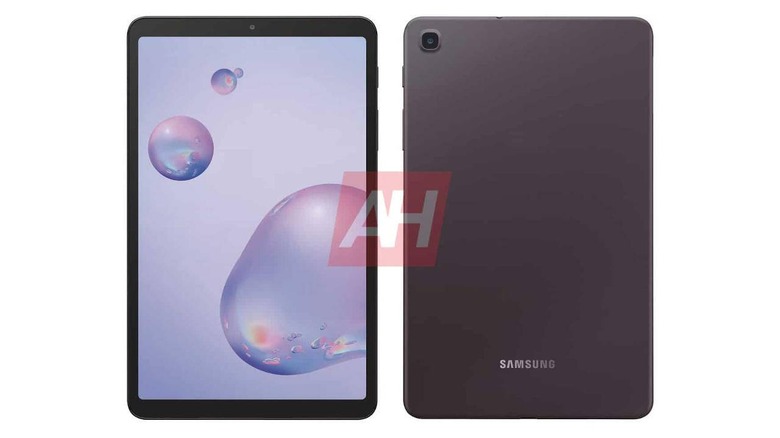 Samsung may be criticized for "un-Android" behavior but it's hard to deny that it is one of the strongest forces supporting the platform. It is, in fact, one of the very few remaining manufacturers still making Android tablets. It's uncertain how long that will last but, at least for now, it seems that Samsung is content to churn out model after model of slates, as this unreleased Galaxy Tab A device seems to prove.
It has actually been quite a while since Samsung launched an Android tablet, with the latest Galaxy Tab S6 5G simply a 5G variant of its current premium slate. There's also the Galaxy Tab Active from last year, also a high-end tablet with rugged looks that belie its classy price tag.
For those who prefer more affordable big screens, this Galaxy Tab A 8.4 (2020) might give them their mid-range fix, going by a leaked image shared with AndroidHeadlines. According to a Google Play Console listing spotted by Boxer Technology, the device will come with with mid-range specs like an Exynos 7904 chip, 3 GB of RAM, and 64 GB of expandable storage. Not that much higher compared to last year's Galaxy Tab A selection.
It's not all that dreary though, with the tablet expected to bear a crisp 1920x1200 8.4-inch screen. The design is also a step up from the 2019 Galaxy Tab A crew, particularly with the absence of a home button and reduced bezels. In fact, there are only two buttons on the side, one of which might, unfortunately, be a Bixby button.
Depending on the model number, this tablet may or may not be compatible with an S Pen. Details are still thin at the moment but the tablet's launch may be around the corner. In typical Samsung fashion, though, don't expect it to make a big splash. Whether it will be available in the US is yet another question that might remain answered even months after its debut.