Galaxy S9+ with Android Pie: here's what it will look like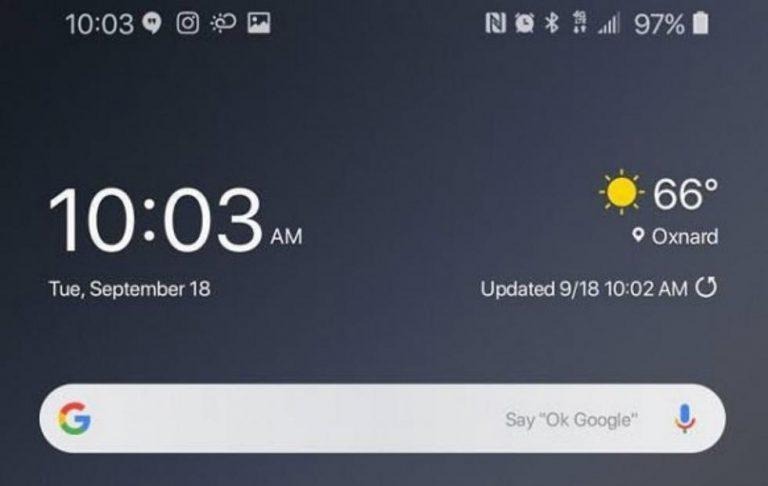 Having launched before Android Pie did, it's not really surprising that the Galaxy S9 is still on Android 8.1 Oreo (the Galaxy Note 9 has fewer excuses). And given Samsung's track record, it's also unsurprising that it hasn't been upgraded yet. That said, it's good to hear that Samsung is actually already working on its Samsung Experience 10 based on Android Pie. Even better, it seems to be well on its way to being stable. Even better than better, Samsung is taking a few visual cues straight from Android Pie itself.
Once upon a time, Samsung made it a point to visually separate itself from the rest of the Android brood. Perhaps giving in to both users' and Google's demands, the world's biggest Android maker has finally taken steps to reunite with the family. At least visually speaking.
Screenshots of an early build of the Android 9 Pie Samsung Experience 10 obtained by XDA shows the Galaxy S9+ adopting the rounded curves of Pie. That's seen almost everywhere, from UI elements in apps to notification, to the recent apps screen. That last one also adopts Pie's large cards and horizontal scrolling.
Sadly, Samsung doesn't adopt Android Pie's gestures. It did add some new ones, but the swipe gestures it has only trigger the conventional navigation buttons and only work when the panel is hidden. Samsung obviously still needed to have the last word.
Samsung Experience 10 will also bring a new night theme and revamped system apps using the new curved look. The lock screen also has a new minimalist design that throws out icons for colors and a new Bixby app that doesn't have anything new aside from the new looks. As for when Samsung will actually roll out this update, it's anyone's guess at this point.