Galaxy S9: Things to love and hate about Samsung's 2018 flagship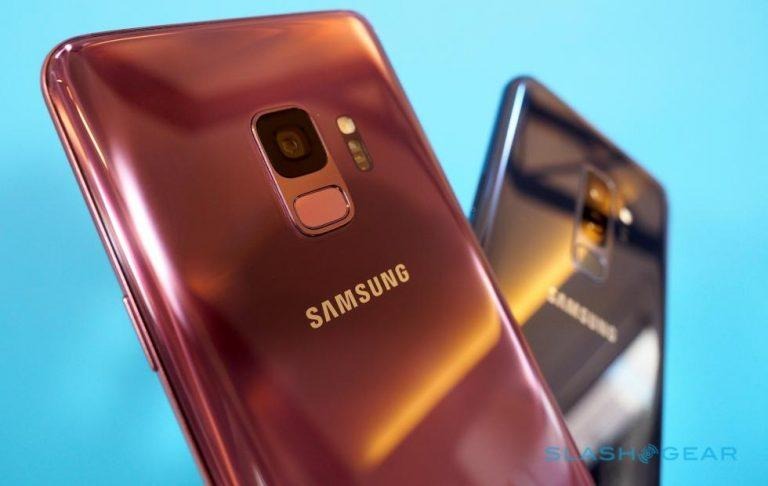 Samsung has finally taken off the veils from the Galaxy S9 and its larger Galaxy S9+ sibling. Carriers and retailers have already laid out their strategy for enticing customers to upgrade or buy a new phone. By the end of this week, some pre-orders would have already been filled. You might still be on the fence whether to grab the Galaxy S9 or not. Or you might be looking for more balanced views on how great it is or otherwise. Either way, we can help clear the air a bit with some of the things you're bound to love, or at least like, on the Galaxy S9 and, to be fair, some things we wished were done better.
What to love about the Galaxy S9
Screen and Design
Despite being wider and thicker, Galaxy S9 is just as gorgeous as its predecessor. The curved sides, the backs that combine brushed metal and glass, and the nearly bezel-less screen definitely make it one of the head-turners in the market. And while there are new entries into the OLED phone screen market, like Apple and LG, Samsung has a wide lead and retains its title as having one of if not the best OLED screens in town.
Camera
Of course, the selling point of the Galaxy S9, especially over the Galaxy S8 or even the Galaxy Note 8, is its camera. Or cameras, if you go with the Galaxy S9+. The addition of built-in DRAM for the image sesnsor isn't just for fancy 960 fps slow motion that few people will use all the time. It's also for more advanced noise reduction. And the idea of mechanically switching real lenses is going to appeal to many photographers.
DeX Pad
Buyers of last year's DeX Station have reason to feel a bit cheated. This is what the DeX Station should have been in the first place. More portable and more convenient, the DeX Pad does sacrifice one port that very few people might have use for anyway. In exchange, it gives access to the headphone jack and speakers. Plus, you don't need to have a mouse with you all the time. That said, authentication via iris is now, of course, nearly impossible.
Bixby
This is probably going to fan a few flames but Bixby is showing some improvement at least. Too bad it took a year for that to happen. Real-time translation overlay, food information, and the like bring together the key strengths of the Galaxy S9.
AR Emojis
And perhaps the biggest controversial feature of all, AR Emojis. Not animojis. Some will love it, some will loathe it. Make no mistake, it's going to be fun for a while. The full body treatment is going to be perfect for some YouTube comedy. And the partnership with Disney is surely going to be cash cow with potential in-app purchases. Apple fans should see this as a vindication of the animoji, and perhaps an opportunity to call out a copycat.
Wishing for better days
Battery and Charging
Samsung has been carrying the same batteries since 2016. It has even been using the same fast charging technology for just as long. While other OEMs are finding ways to make more room for batteries, Samsung seems to be content to load the phone with more hardware instead. Hardware that would add to the battery consumption, of course. Then again, given its traumatic fiasco, maybe Samsung is still trying to play it safe.
Duopoly
Why is there still a "plus" model? There was a time when diversity made sense because Samsung had flat and "edge" variants. Changes in design trends, especially with bezel-less screens, practically meant you can have a larger screen with a phone of the same size. Samsung isn't exactly giving users a choice as much as it is giving them a dilemma, having to decide between a phone with a good enough size and one with a dual cameras and more RAM.
Bixby Button
Bixby might have gotten better, but it will still rub users wrong because of just one thing. Samsung may have conceded the position of its fingerprint scanner to "user feedback", but it remains bullish about that Bixby hardware button. None of the major smart assistants need a button for people to use them. People use them because they're valuable and worthwhile, not because there's a button for them to push.
Price
There are promos, trade-ins, and discounts aplenty, but the fact remains that the Galaxy S9 and especially the Galaxy S9+ are still two of the most expensive phones to date. Fortunately, not all OEMs are dancing the Apple-Samsung Price Conga Line and some are even pushing back from the other end. Unfortunately, everyone's going to follow suit sooner or later.
Software Commitment
This isn't as much a knock on the Galaxy S9 but it will still affect how some will choose their Android phones. Samsung remains one of the worst performing OEMs in terms of updating their phones to the latest Android versions. Even security updates are unreasonably slower than necessary. It is a miracle that the Galaxy S9 actually shipped with Android 8.0 Oreo, but it might stay at that until it reaches its end of life.
Wrap-up
The Galaxy S9 is a great phone with a great camera but, of course, it's not a perfect one either. Especially if Android purity is one of your criteria. But considering most OEMs have decided to skip MWC this year, you're not exactly drowning in choices if you want a new flagship in less than a month. Then again, you're unlikely to go wrong if you choose a Galaxy S9. Not unless it starts to smoke and burn like it was 2016 all over again.