Galaxy S9, S9+ HTML 5 test confirms screen resolution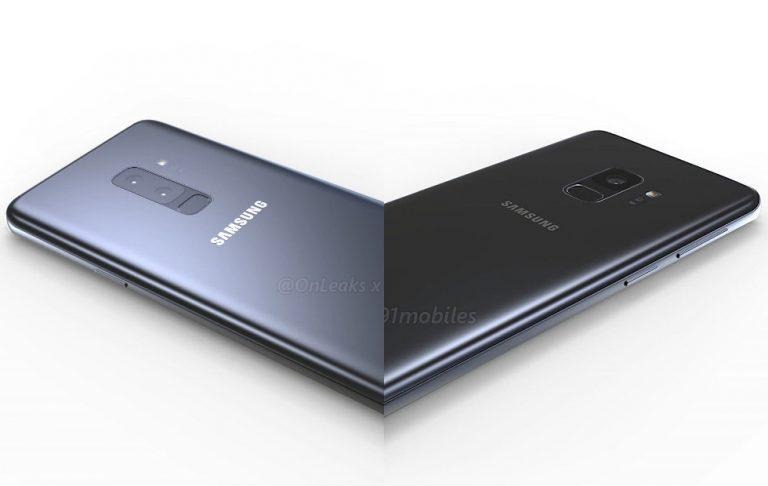 Is there anything yet that we don't know about the Galaxy S9 and the Galaxy S9+? At least as far as unofficial information goes? Probably not, but it never hurts to have some "independent" confirmation. That confirmation comes from the HTML5test tool that, unsurprisingly, benchmark's a phone's, or rather a browser on a phone, performance in rendering HTML 5 compliant web pages. Fortunately, it also hints at something we've already expected the Galaxy S9 and S9+ to have: tall, 18.5:9 screens.
The HTML5test results for the SM-G960F and the SM-G9650, the Galaxy S9 and Galaxy S9+, respectively, show them to have oddly small resolutions. The Galaxy S9, for example, is noted to have a 360x740 screen while the Galaxy S9+ only has 412x846 pixels. That is, however just the test area for the benchmark. What it does imply, however, is that both phones have an 18.5:9 screen.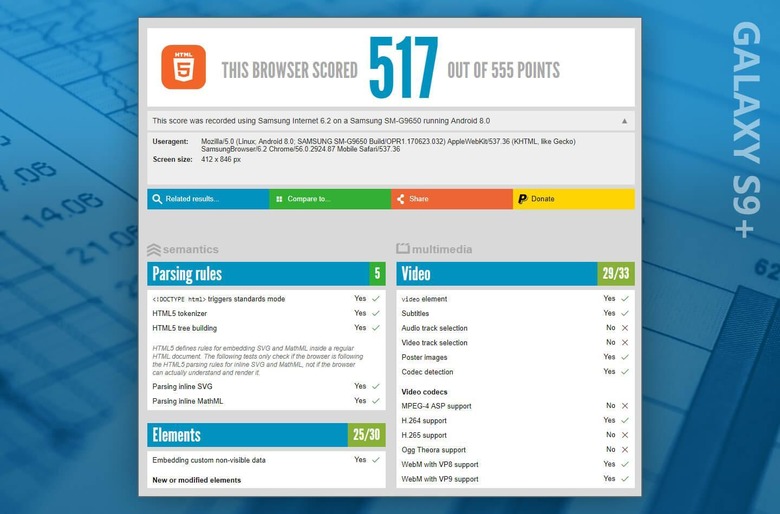 That's not completely surprising if you look at this year's Samsung flagships. From the Galaxy S8 to the Galaxy Note 8, these phablets use that same aspect ratio instead of the more common 18:9. This, however, comes in the face of rumors that Samsung will be expanding its screens to a full 21:9, a ratio mostly used on computer monitors and some TVs. Not gonna happen, at least based on this benchmark.
The HTML5test doesn't reveal any other interesting tidbit, but it does also suggest that the phones will be quite good at rendering HTML 5 web pages. Or specifically, the Samsung Internet version 6.0 running on those two phones will. The number of Samsung Internet users, however, probably makes that a pointless score.
VIA: Let's Go Digital