Galaxy S9, S9+ components leak, familiar batteries inside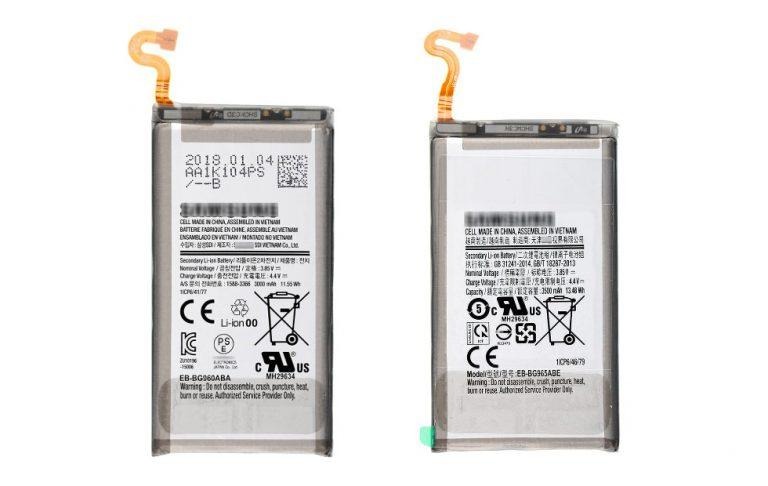 In less than a month, Samsung will have its 2018 Unpacked press event to kick off the MWC week. With all the leaks that have landed by now, there is almost nothing left to be surprised about. We're still holding hope that Samsung will at least pleasantly surprise its fans. A few photos of some of the components of the Galaxy S9 and the S9+ have dropped. And among them is one of the most disappointing news about the duo: their batteries.
By now, it is perhaps expected that the Galaxy S9 will be a less spectacular upgrade from the Galaxy S8 compared to the Galaxy S8 and the Galaxy S7 before it. Internals have changed, of course, but mostly with the upgrade to the Snapdragon 845. The layout of the rear buttons will also, finally, be changed for the better. Most other aspects of the flagship, however, are expected to remain the same.
It turns out, the batteries remain exactly the same as well. Based on leakster
's photos, the Galaxy S9 will have a 3,000 mAh battery while the Galaxy S9+ will have a 3,500 mAh. Those, sadly, are the exact same capacities as the Galaxy S8 and S8+ last year.
So while there might be no improvement in capacity, surely there will be an improvement in charging, right? If the leaks are correct, then no. Samsung will apparently still use the same Qualcomm Quick Charge 2.0 technology, not even 3.0 let alone 4+. Samsung will, instead, probably talk about the battery efficiency of the latest Snapdragon and Exynos processors, offsetting the unchanged battery capacities.
Quandt also gives a glimpse of the Galaxy S9+ USB-C board as well as the Galaxy S9 camera and fingerprint sensor. Again no significant changes there save for the subtle new shape of the fingerprint sensor.