Galaxy S9 One UI 2.0 Android 10 update is being delayed for some reason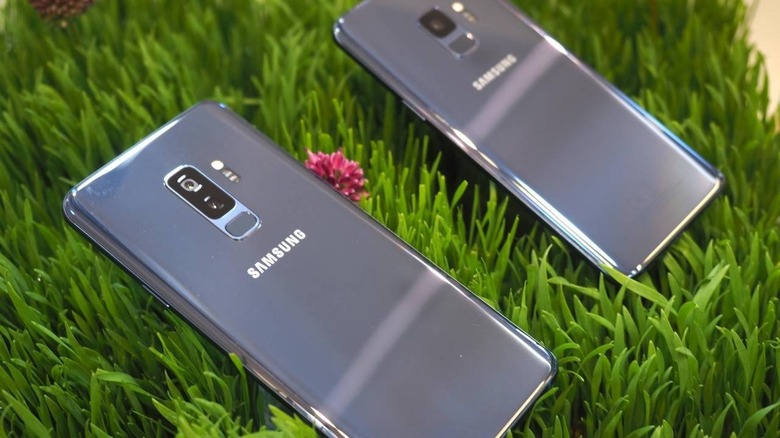 Samsung has been uncharacteristically quick with updating at least its most recent phones to One UI 2.0, which means those phones are also getting Android 10. It wasn't without hiccups during the beta testing phase but, fortunately, nothing adverse seems to have occurred for those who already updated to the latest version. Unfortunately, it seems that some will have to a little bit later as the Galaxy S9's update gets pushed back by two months.
Some might not be that surprised about the delay considering it was almost too good to be true that Samsung would have updates available that early. To be fair, It did roll out One UI 2.0 to most Galaxy Note 10 and Galaxy S10 models as promised. Some Galaxy Note 9 owners have also received their updates in the past weeks.
In that context, it is puzzling that Samsung has suddenly decided to delay the Galaxy S9's update not by one month but by two. Instead of the earlier January target, a new notice received by AllAboutSamsung in Germany puts the Galaxy S9 update in March. That places it long after the Galaxy S20 launch and some might worry that the company will be too busy to keep to that schedule.
The reason for the delay is, of course, unknown but the only conceivable cause could be a showstopping bug. If that's the case, then Galaxy S9 owners will probably be more than OK waiting rather than having their phones bricked or stuck in boot loops, which did happen in the past.
Most of the other phones' schedules haven't changed but the list did welcome the Galaxy Tab Active Pro to the group. Almost all of Samsung's mid-range tablets won't be getting their updates until the third quarter of the year, something that the company will hopefully change in future updates.