Galaxy S9+, Huawei P20 Pro, Xperia XZ2 Premium, LG G7 ThinQ showdown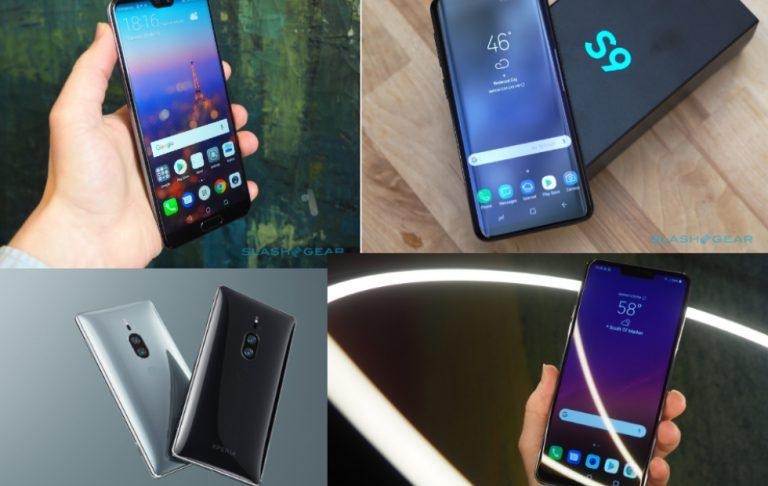 LG has finally revealed its hand. Save for HTC and Motorola, we pretty much have the lineup of flagship smartphones for the first half of the year. For some, it may even be the only flagship for 2018. With many of them bearing mostly the same basic specs, how do these premium, and sometimes expensive smartphones stack up against each other. We take a look a the Samsung Galaxy S9+, the Huawei P20 Pro, the Sony Xperia XZ2 Premium, and the LG G7 ThinQ and size them up for this year's battle.
Samsung Galaxy S9+: Re-imagining old technology
Many were probably a bit disappointed with the Galaxy S9 and initial sales numbers, which are lower and slower than projected may confirm that. Compared to the more radical, and sometimes undesirable, changes in the Galaxy S8, the Galaxy S9 feels more familiar, safer, and less flamboyant. In a sense, it may be the calm before and after a storm.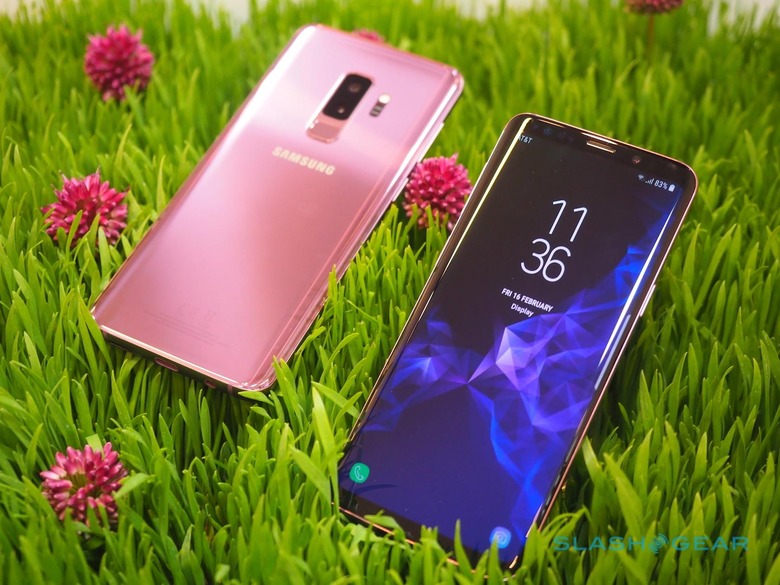 That's not to say the Galaxy S9 is a complete flop. It corrected many of its predecessors missteps, especially with the fingerprint scanner placement. But it also cemented the battleground for smartphones of late: the camera. Samsung says it reimagined the camera, which is to say it applied a familiar technology on traditional cameras to smartphones. A variable aperture camera on such a small scale is no easy feat and Samsung deserves props for that. Unfortunately for Samsung, it got to hold the photography crown for just a short while.
Huawei P20 Pro: 3 eyes and a brain are better than 2
Huawei is out for blood. After being embarrassed right at the start of the year, it pulled out all stops to make some people wish its phones were within easy reach. The Huawei P20 Pro is the company's revenge.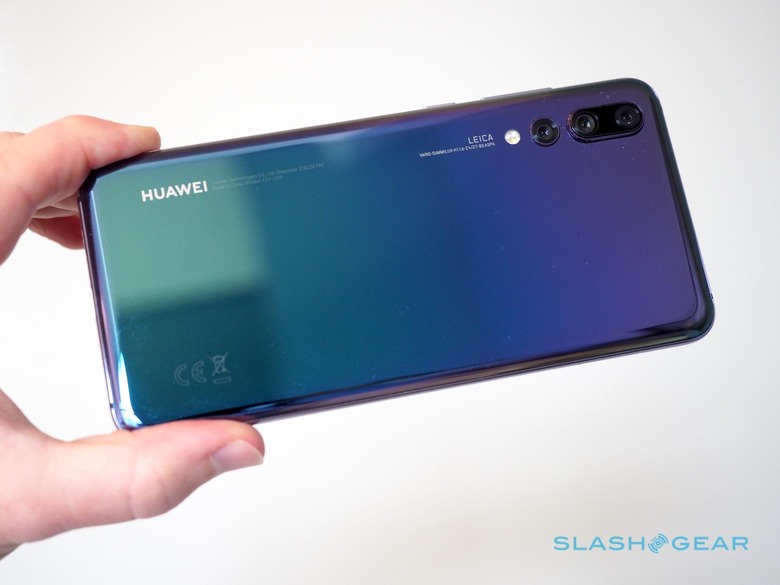 You might think the smartphone's triple cameras, the first of its kind, is its biggest asset. That's partly true, definitely. High megapixel sensors and a dedicated telephoto camera definitely beats out the compromises most dual cameras have to make – but the Huawei P20 Pro's real strength is in the AI that works with those cameras. From your basic but fast scene recognition to the industry's first AI stabilization, the Huawei P20 Pro was designed to make users feel like they're using a camera first and foremost and only a smartphone second.
Sony Xperia XZ2 Premium: A facelift wasn't enough
After countless years and requests, Sony finally changed its looks. It might not have been what fans have hoped for, but it's a long overdue change nonetheless. Apparently, Sony was only getting started. Because barely two months after it debuted the Xperia XZ2, it introduced the Xperia XZ2 Premium.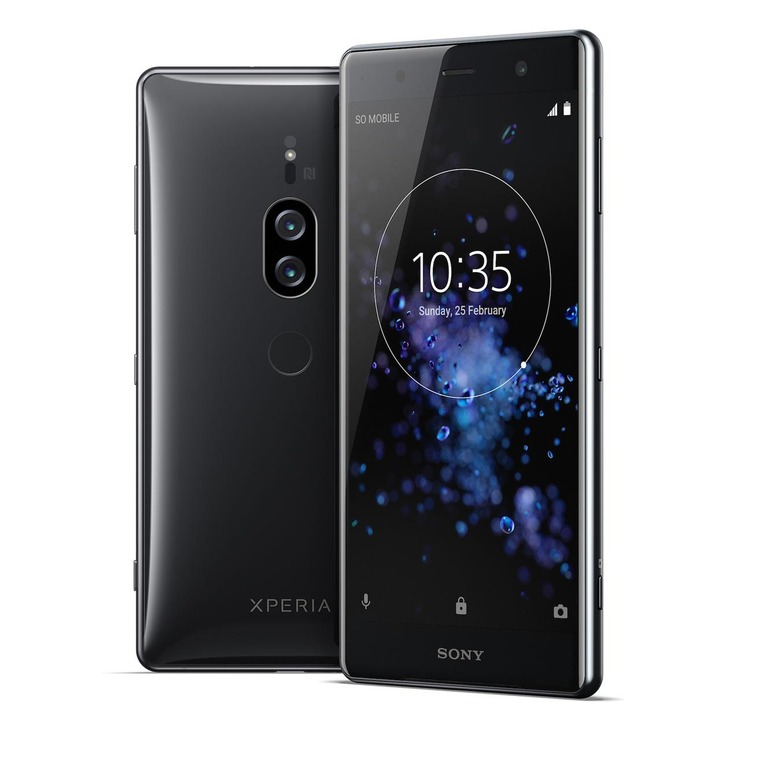 The Xperia XZ2 Premium took what the Xperia XZ2 had and dialed it up to 11. It had the same new curvy and shiny design as well as the high-end specs and slapped on the still not so practical 4K screen some Sony phones are infamous for. The real clincher here, however, is that, for the first time, Sony finally joined the dual camera market. The Motion Eye Dual RGB and monochrome combo boasts of an ISO of 51,200 for stills, 12,800 for videos, making it one of the most sensitive smartphone cameras you might not be able to afford.
LG G7 ThinQ: Smart thinqing
And then we have what may be LG's only champ this year. It may also be its most controversial, beating the modular LG G5, thanks to that notch. But like any G series before it, the G7 ThinQ may, at first, seem like an incoherent mix of high-end features crammed inside a high-end smartphone. This time, however, LG has a theme.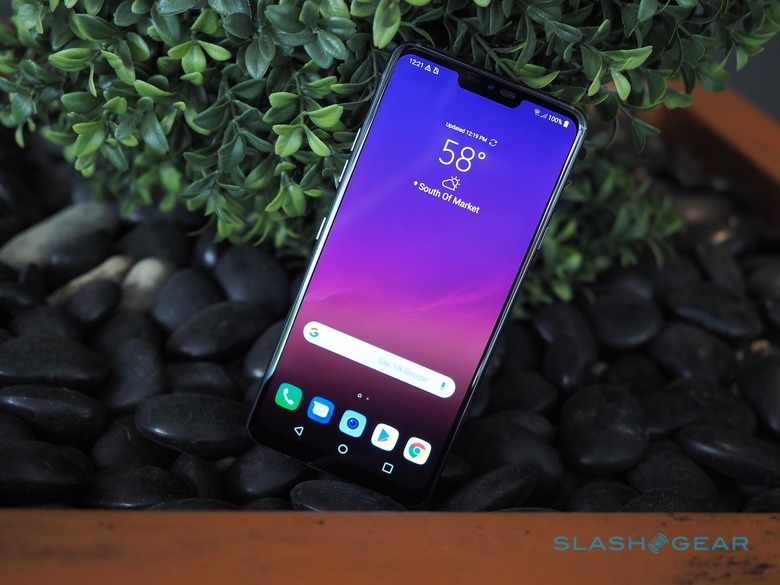 As its first phone under the combined G and ThinQ brands, the G7 ThinQ is groomed to be the poster boy of LG's AI thrust as it applies to the smartphone market. Many of it you may have heard before, like Camera/Vision AI, and voice controls. But that is where LG outsmarts the competition. It isn't wasting time reinventing the wheel when it can just borrow Google's. In its own words, the LG G7 ThinQ marries LG's great hardware with Google's great software, perhaps even better than Google alone could.
Final Take
The Huawei P20 Pro may have the upper hand in the camera department but all that is made moot by its lack of presence in the US market. The Sony Xperia XZ2 Premium definitely looks promising but considering the Xperia XZ2 already costs $800, the even more premium model might as well be made of gold.
The Samsung Galaxy S9+ does seem to offer a nice balance but, in addition to bloat and slow updates, its aggressive Bixby push has turned off many consumers. The LG G7 ThinQ definitely knows how to make smart use of what's already available, but one can't shake off the feeling of riding a slowly sinking ship. Clearly, there is no single and final winner in this preliminary round, and that's actually fantastic. Because, save for Huawei, consumers at least have a choice to go where their hearts, and wallets, lead.