Galaxy S9 details leak: it's the inside that counts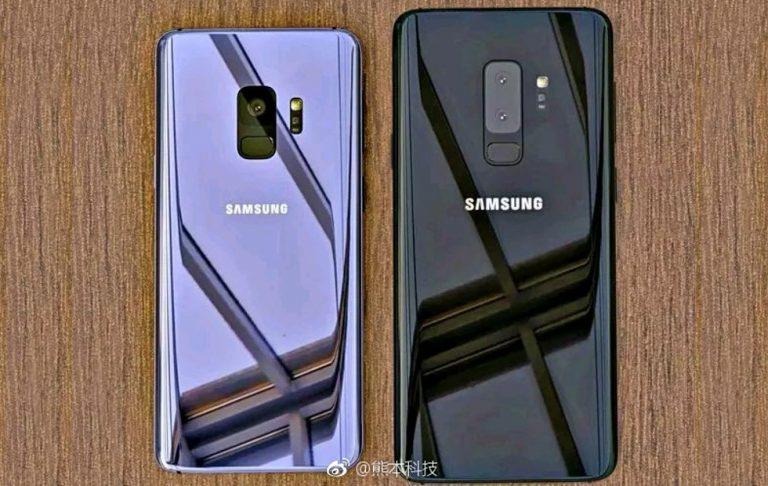 In just a few weeks, we'll finally hear Samsung's excuse for not changing that much in the Galaxy S9. Or did it? Early leaks about the Galaxy S9 and Galaxy S9+ hinted at a rather mediocre next-gen flagship. And while that may be true on the outside, Samsung may actually be changing some of its parts inside. And while those changes won't necessarily be seen by anyone other than those who dig into the innards of mobile devices, they can, at least in theory, significantly improve the user experience across the board.
A leaked picture of what is allegedly the Galaxy S9's components show that some of the most significant changes in Samsung's early 2018 flagship are the least visible. For one, there is a confirmation that the Galaxy S9 will be a Substrate-like PCB or SLP for its circuit boards. Without getting into the sordid details, SLP significantly reduces the amount of space taken up by the board, which means more room for other components.
Strangely, Samsung is said to only apply this material to the Exynos models of the Galaxy S9 and S9+. In order to keep feature parity with the Snapdragon variants, Samsung is unlikely to introduce any new or bigger component there. In other words, the advantage might be moot anyway and Samsung may just be paving the road for something better in the next iterations.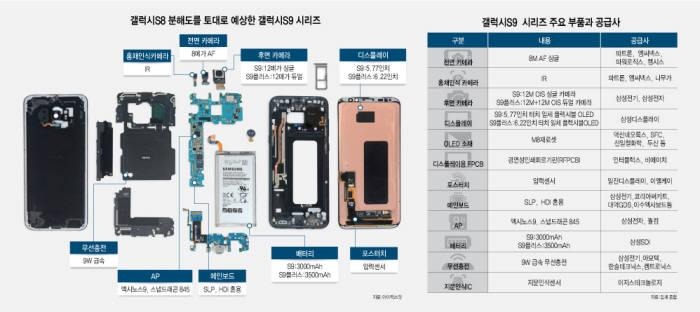 The Galaxy S9, this time all variants and sizes, will allegedly also finally use Samsung's Y-OCTA display. Repeatedly rumored first for the Galaxy Note 7 and then the Galaxy S8, this proprietary display technology makes the display panel thinner by integrating the touch panel into the display itself. OCTA stands for "On Cell Touch AMOLED" and can perhaps be likened to LG's "in-cell" technology but for LCD screens.
The one internal change that could be felt by users will be the cameras. Don't let the 12 megapixel number fool you. For one, these cameras, one on the Galaxy S9 and two on the Galaxy S9+, will boast of an aperture of f/1.5, the biggest in the smartphone market (the smaller the number, the bigger the aperture). But more than that, it will also feature a variable aperture, between f/1.5 and f/2.4, something that was already implemented in the China-only W2018 flip phone.
So while the Galaxy S9 might not seem terribly exciting from an end-user point of view, it could be very interesting from a technology standpoint. Sadly, consumers might simply see it as a precursor and stepping stone rather than a flagship in its own right. The Galaxy S9 and Galaxy S9+ are scheduled to debut on the even of MWC 2018.
VIA: ETnews