Galaxy S9 Could Use Samsung's New 512 GB UFS Storage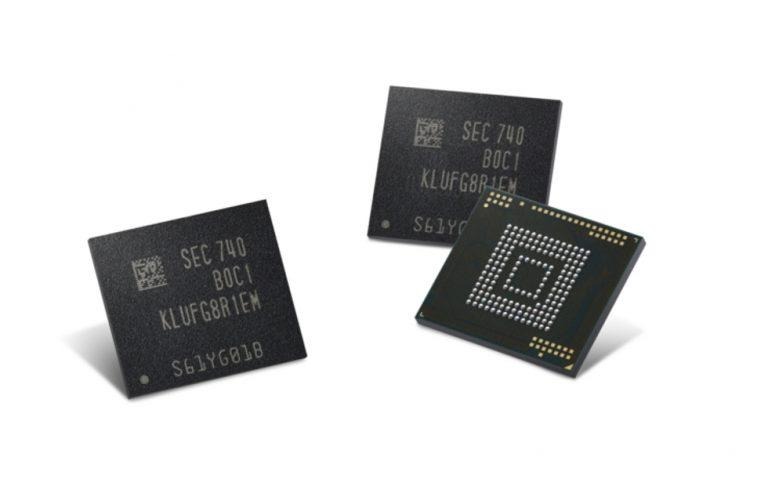 Samsung is about to make microSD cards in phones redundant. Well, probably after a few years. The company has just announced that it has started the production of the world's first 512 GB flash memory using the new UFS standard. This behemoth of a storage solution is intended for use in "next generation" mobile devices, which probably means we'll get to see it when the Galaxy S9 gets announced early next year. Which also means it might not have a microSD card reader as well.
Samsung received a lot of Flak when it threw out the microSD card slot from the Galaxy S6 and the Galaxy Note 5, both 2015 models. Back then, a 64 GB configuration was just too far from reach and 32 GB was barely enough. Samsung eventually relented but it seems it still wants that feature gone in the long run.
This new 512 GB memory practically removes the need for external storage. Internal storage has always been faster than the fastest microSD card, and the embedded Universal File Storage (eUFS) standard is even faster. Samsung says that the chip boasts of sequential read speeds of 860 MB/s and sequential writes of 255 MB/s. In practical terms, that means transferring a 5 GB Full HD movie to an SSD drive in around six seconds.
That said, the new storage doesn't exactly address two standing concerns. One is the convenience of being able to move your data around devices, like cameras, computers, or even other phones. The prevalence of USB-C and its two-way communication could alleviate the last.
But perhaps the most important consideration will be the price. Taking the Galaxy Note 8 as an example, the 256 GB model practically hit the $1,000 point. Same with the iPhone 8 Plus and even more the iPhone X. A 512 GB premium smartphone is going to be well out of reach and consumers might prefer just buying a lower capacity model and slip in a microSD card. That is, presuming it still has a slot for one.
SOURCE: Samsung